Find tour dates and live music events for all your favorite bands and artists in your city. Get concert tickets, news and RSVP to shows with Bandsintown.
World Cafe Live
3025 Walnut St
Philadelphia, PA
About World Cafe Live
Independent nonprofit venue for live music, food & drink, special events, music education, & community engagement.
Discover more artists to follow & sync your music
Live Photos of World Cafe Live
View All Photos
Fan Reviews
Amazing venue and amazing choices to have Matt Pless and Shayfer James to open. All 3 performers interacted wonderfully with the audiences and really made it a night to remember. And Will Wood especially, the show was everything I had hoped for and more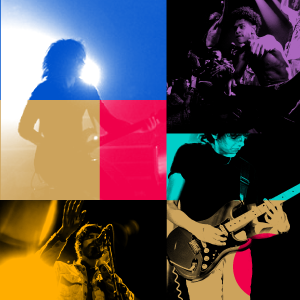 Jen
Great show! Foxing sounded so good, and Greet Death put on a solid performance as well. Will definitely return to this venue.
Todd
Avi Kaplan was phenomenal. So we're Kaleb, Noah and Dakota. Had so much fun. I can't wait to see him again.
Miriam
View More Fan Reviews