Come and Take It Live
2015 E Riverside Dr Bldg 4
Austin, TX
22,246 Followers
Explore all 52 upcoming concerts at Come and Take It Live, see photos, read reviews, buy tickets from official sellers, and get directions and accommodation recommendations.
Find a Place to Stay: Hotels & Rentals Near Come and Take It Live
Live Photos of Come and Take It Live
View All Photos
Fan Reviews
Dude, the show was killer! Thank you to Come and Take It Live! Killer venue, killer event! Thank you to Dangerous Toys and all of the supporting bands. Brought 8 of my buddies, coming up from Houston, down from Dallas and outside of Austin and San Marcos. A killer time was had by all! My 23 year old son and his friend came also, they were stoked! Keep on keepin' on, DT! Thanks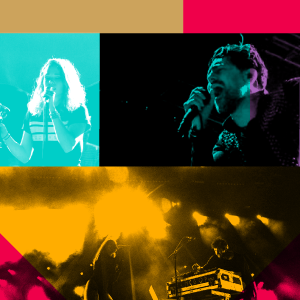 Craig
The last two bands before RF were really good. Rhapsody of Fire were GREAT!! I'm so glad I went. They are my favorite band from Europe. They were ALL so nice, stayed late to talk and take pictures with fans. Got to talk to the Lead singer Giacomo Voli. He was so gracious. I've been following him a while, and I was so glad to get to meet him. I will definitely go see them when they ever come back. Hope they have a safe and wonderful vacation, after this tour.
Machelle
Phenomenal show; truly amazing band. The world-class rhythm section is otherworldly. Clay Aeschliman plays with the precision of a drum machine and the soul of a human. You just keep asking yourself, "How does he do it?" Clay Gober blends metal, hip hop, and R&B sensibilities into a fully modern, fully unique, beautifully toned, and loud AF bottom end. Enough has been written about the impossibly melodic and technically dazzling guitar duo of Scottie and Tim. Now you must simply hear it for yourself. I have no words. You have the enigmatic artist, Tim Henson whose minimalistic stage presence is magnetic, powerful, and dripping with joy. And then there is the explosive Scottie LePage. A force on stage, Scottie is approachable, engaging, and hilarious. Under his spell, you, too, might find yourself crowd-surfing or ricocheting the gauntlet of the wall of death. Don't miss a chance to see this one-of-a-kind show.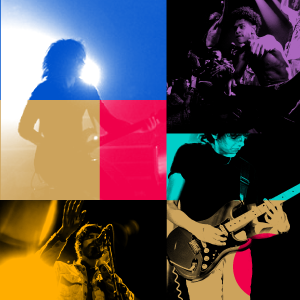 Scott
View More Fan Reviews
Discover more artists to follow & sync your music
About Come and Take It Live
,