Buckhead Theatre
3110 Roswell Rd
Atlanta, GA
44,634 Followers
Explore all 63 upcoming concerts at Buckhead Theatre, see photos, read reviews, buy tickets from official sellers, and get directions and accommodation recommendations.
Find a Place to Stay: Hotels & Rentals Near Buckhead Theatre
Live Photos of Buckhead Theatre
View All Photos
Fan Reviews
It was a fantastic night! Strangelove was absolutely fantastic, as always and Flock of Seagulls were so great. Both bands brought back so many memories and after seeing 2 Cure shows. this week, Duran Durban, Love and Rockets and The Pixies 3 weeks ago,. Nostalgia has been like a massive flood. Both bands were lively and sounded awesome, as always. I enjoyed dancing so hard through both of your sets! Can't wait to see you all again. (I wish FOS would play "You're Mine" next time, please, thank you!!!!)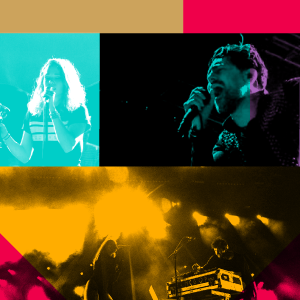 Sarah
Nice venue. Easy parking. I love Band-Maid and was VERY excited to see them! They were lots of fun and they are amazing musicians. Unfortunately I think their sound guy is deaf!!! Kick drum was twice as loud as anything else and drowned out most of the sound. Drum set was mic'ed but you would never know it, because you could not hear anything on the kit except the kick drum, not even the cymbals. I could see how well they were shredding, but if it was not a high pitched vocal or screaming guitar it was totally drowned out by the kickdrum. I LOVE Band-Maid and I was very excited to see my first show. But, now feel cheated. One of the best drummers, best Bassists and Best Guitarists in the world and you could not hear them. WTF. FIRE the Sound Tech!!
Tom
Incredible Show!! Great people! Staff was helpful and courteous. Did the Meet and Greet with The Warning, and they are so nice and so cool! Got to meet the drummer and bass player of Plush, the opening band! They were so nice! I have to say though, things (Drinks, Parking) were convenient but VERY pricy. But, I suppose it is to be expected. In General a great night seeing my favorite band, in a small venue, which won't last much longer with the rise of their popularity!
Tom
View More Fan Reviews
Discover more artists to follow & sync your music
About Buckhead Theatre
This former classic movie house theatre, restored to its original grandeur in 2010, is one of Atlanta's premier special events venues. Originally built in 1931, this Spanish Baroque theatre is located in the heart of Buckhead Village, making it the perfect location to host your next corporate event, private concert, wedding, reception or business meeting. Located just 14 miles from the Georgia International Convention Center, Buckhead Theatre can host 25 to 1,800 guests. Our talented staff handles every detail, so you don't have to!
Show More
,