The Fonda Theatre
6126 Hollywood Blvd
Los Angeles, CA
78,036 Followers
Explore all 57 upcoming concerts at The Fonda Theatre, see photos, read reviews, buy tickets from official sellers, and get directions and accommodation recommendations.
Find a Place to Stay: Hotels & Rentals Near The Fonda Theatre
Live Photos of The Fonda Theatre
View All Photos
Fan Reviews
request a songggg Strumming on my ukulele with a grin, Thought you were my friend, guess I'm done pretendin', You used to care, now that's out the air, I'm looking ahead, finding friends who'll be fair. Oh, I don't give a damn, no more tears to shed, Rather find a new buddy, move straight ahead, Life's a high school scene, but I'm cutting the dread, Laughing at the past, while I quest ahead. Hey, I'm a high schooler, and I'm feeling fine, I don't give a fudge if you're no longer mine, With every strum, I'm drawing a line, I'm all happy and cheery, leaving the devils behind. So many said they're there, claimed to care, But when it got real, they just stared, I blame myself, did it since I was small, High school hit, and I took the fall. Oh, I smile through the pain, hide my tears in the rain, Don't need to show the world all that's in my brain, Judging a book by its cover, can't explain, Walking through the storm, ignoring the disdain. I'm the fallen angel with a broken wing, Used to be divine, 'til the high school sting, Bullied and belittled, but now I swing, Back with a vengeance, hear my ukulele sing. 'Cause when I'm happy, the sadness is a stranger, Dancing with my demons, no more anger, My therapist says it's all about perception,I say it's time for my own resurrection. Hey, I'm a high schooler, and I'm feeling fine, I don't give a fudge if you're no longer mine, With every strum, I'm painting a new sign, I'm all happy and cheerful, watch me redefine. Call me a therian, I know who I am, Stronger than before, I don't give a damn, Got my ukulele, making my own jam, Finding real friends, cutting out the spam. So here's to the future, bright and unsure, Strumming my way, with a heart that's pure, I'll find my tribe, of that I'm sure, On this ukulele journey, there's so much to explore. No more waiting for understanding from the rude, I'm singing my story, finding my own tune, So to high school drama, I say "adiós, dude," I got a ukulele, and a whole new attitud
girlwithuke
Really good shoe Durand jones is the man. He had the crowd singing along and his dance moves, stage presence , silliness had all the charisma a fan would expect him to have. I just can't help but want to hear him with The Indications. I cannot wait to see him hit the stage next year with them on tour. Will definitely go watch him again and again. On the other side looking forward to more projects from him and Aaron Frazer!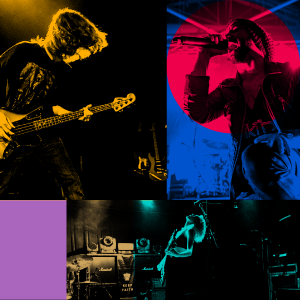 Fernando
It was an amazing show. The acoustics were excellent, there was space for everyone. I was up on a dais so I could see her sing. My only issue is that the security team made me hand over my tic tacs! Plus there were members of the security team whose walkie talkies were blasting off at full volume during the show! It was so distracting and disrespectful to the artist. Otherwise, I had a delightful experience.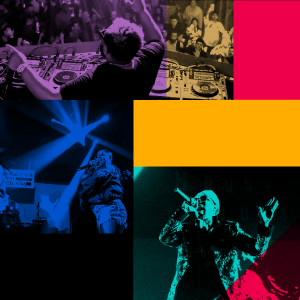 Lissa
View More Fan Reviews
Discover more artists to follow & sync your music
About The Fonda Theatre
The Fonda Theatre is a historic 1920's venue originally built as Carter De Haven's Music Box and is formerly known as The Henry Fonda Theatre and The Music Box. One of Hollywood's first legitimate theatres, the Henry Fonda Music Box Theatre experienced a variety of incarnations during the 1920's, 1930's and 1940's as part of an entertainment district of exceptional quality and diversity. Still keeping up with that reputation The Fonda Theatre re-opened on March 17th, 2012 with a performance by Feed Me with Teeth.
We are a beloved all-ages venue serving all genres of music and live performances. Past performers include Pearl Jam, Trey Anastasio Band, Black Eyed Peas, Katie Perry, Radiohead, Steve Wonder, Black Crowes, Afro Jack, Esperanza Spalding, and Alabama Shakes, and Mogwai to name a few.
Show More
,