Bluebird Theater
3317 E Colfax Av
Denver, CO
35,265 Followers
Explore all 69 upcoming concerts at Bluebird Theater, see photos, read reviews, buy tickets from official sellers, and get directions and accommodation recommendations.
Find a Place to Stay: Hotels & Rentals Near Bluebird Theater
Live Photos of Bluebird Theater
View All Photos
Fan Reviews
Absolutely incredible. A fan's dream to hear two nights of unique sets and commentary on the songs in between. Also they played songs that have not been heard live for a long time. Can't wait for part 2 tonight! So much respect for this band.
Jacob
This was a great show! An intimate venue with no bad spots. It was a blast! Both Visions of Atlantis and Delain put on great shoes. I like that they used a local band to open for them as well. Great time!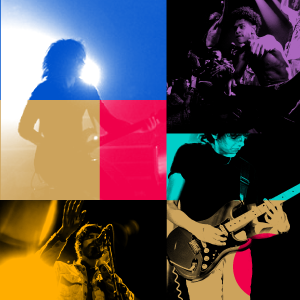 Dutch
Great Denver show @ the Bluebird Theatre! BTE delivered a fantastic performance. BTE's sound and vibe is timeless yet evolves to seemingly always catch the wave of todays grooves with a little bit of punk, funk and rock. #Mystified. Underpinned by that Nola spirit with storytelling lyrics that bring you through the journey of life , they're sound is infectious. Combine the BTE originals with some amazing covers spliced in between some witty banter from Kevin Griffin and you've got yourself a damn fine live music experience! #LiveMusic Kevin Griffin; Tom Drummond; James Arthur Payne; Jr. Michael Jerome - thank you!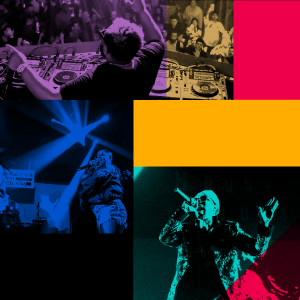 Mark
View More Fan Reviews
Discover more artists to follow & sync your music
About Bluebird Theater
The historic Bluebird Theater is one of Denver's most loved live-music venues, hosting nearly 250 groundbreaking, up-and-coming, and local acts each year. Considered a community anchor, the Colfax on the Hill neighborhood association lovingly calls the surrounding neighborhood The Bluebird District. Opened in 1914 and originally named after John Thompson, prominent Denver grocer and druggist, the theater was Denver's first theater designed specifically for screening films. It became the Bluebird Theater in 1922 under the ownership of Denver movie mogul Harry Huffman. In 1994, the Bluebird was restored and transformed into a mecca for local and up-and-coming acts traveling through Denver. The theater is listed on the National Register of Historic Places and is recognized for its architecture, statues, sound, and intimacy. It features tiered flooring and a balcony overlooking the room. In 2006, AEG Live Rocky Mountains began operating the Bluebird, making significant upgrades to the stage, lights, and overall sound quality.
Show More
,