Find tour dates and live music events for all your favorite bands and artists in your city. Get concert tickets, news and RSVP to shows with Bandsintown. O2 Academy Islington
N1 Centre 16 Parkfield St
London, United Kingdom
Discover more artists to follow & sync your music
Live Photos of O2 Academy Islington
View All Photos
Fan Reviews
- The Courtyard Theatre Venue She sounded amazing and was so nice to actually meet her in person! It said the doors opened at 7pm but we got in at 8pm. The support act came on around 8:10pm and Dylan then came on around 9pm. There was a lot of waiting around in tiny rooms, it didn't feel very well organised but because she was so good it was 100% worth it in the end. Security were quite strict - no drinks and asked for ID for 15+ which is a bit ridiculous as what 15 year old will carry around ID! Also, unless you are desperate for the front you don't need to get there at opening time as it's a lot of waiting around and the venue is quite small you are so close anyway.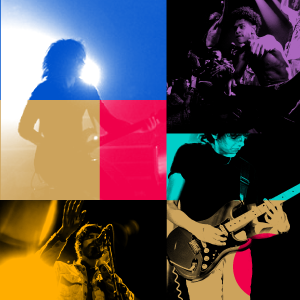 Mads
It was amazing the first bm concert I been too and me being 16 I was so scared I was upfront in the middle and I could barely breath pushing everyone with my bum but it was a good experience although my neck for hurting for 3 days after head banging I met teloch don't how to spell his name and he was amazing I'm on his insta and I could never ask for nothing more I met wonderful ppl and made friends I was scared cause I'm a poc and they helped me as I'm 16 love to all those ppl
Shanai
Just true awesome all the way this was me and my misses first billy talent concert and just word can't say Enough. I have been a big fan of Billy Talent since i was a kid and they more then delivered on my childhood dream of seeing them.🤘🤘
Ryan
View More Fan Reviews