The Plaza Live
425 N Bumby Ave
Orlando, FL
29,637 Followers
Explore all 5 upcoming concerts at The Plaza Live, see photos, read reviews, buy tickets from official sellers, and get directions and accommodation recommendations.
Find a Place to Stay: Hotels & Rentals Near The Plaza Live
Live Photos of The Plaza Live
View All Photos
Fan Reviews
The venue's chairs were too small and very close together. Had to sit still as the arms of the guest next to me were touching mine. Very uncomfortable! Chairs were very uncomfortable as well. Bob Marley never disappoints! My 4th time seeing his comedy show. I'll watch his future schedule for new shows and definitely purchase tickets. However, I'll check the venue to make sure it's acceptable!
Priscilla Davis
Show was great, artists killed their performances. My problem was with the audio, there were massive dead zones where the bands sounded flat, quiet, and despite being a small room could barely feel the bass. The Plaza hall is about the same size as HoB or Hard Rock, but sounds like crap.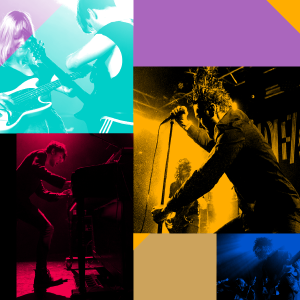 Edward
I was excited for months to go see W.A.S.P. because they're my favorite. Not sure how it's possible that it was 100,000x better than I imagined the show would be but it was. The stage set was wicked awesome. Aquiles, Mike and Doug are mind-blowingly talented. Jay made sure I had the best time of my life at the VIP hangout with Blackie and I would 100% go back in time and relive it if possible. No one sounds quite like Blackie and that's just a fact. If you can somehow get a ticket to one of the last few sold out (or nearly sold out) tour dates, you better do it while you still can.
Chel
View More Fan Reviews
Discover more artists to follow & sync your music