Find tour dates and live music events for all your favorite bands and artists in your city. Get concert tickets, news and RSVP to shows with Bandsintown. The Regency Ballroom
1300 Van Ness Ave
San Francisco, CA
About The Regency Ballroom
Discover more artists to follow & sync your music
Live Photos of The Regency Ballroom
View All Photos
Fan Reviews
The boys always bring it. They were tighter this time than I've ever seen them too. Epic energy in the crowd and they were feeling it. 5th time seeing didn't disappoint!
Joel
unreal. they were so clean and in their pocket. the entire building was shaking from people stomping and shouting for an encore (for at least a few straight minutes) before they ripped the most epic encore i've ever seen. every single person was tuned into them and fully feeling it. their talent is so clear and i feel privileged to have experienced it in person!!!! never been happier about a sore neck and bruised legs. my friend did get felt up by a dude multiple times so if the band had a talk about accountability and treating women right before the show i think that would be really cool, especially because of the ratio of men to women. it can feel unsafe (the pit is like the safest place to be believe it or not). this is a thing for the industry as a whole rn tho, and isn't just polyphia who should be having more of these talks. i love them and love this venue and can't wait to see them again.
Sophia
It was like getting to listen to keshi for the first time ever on Spotify and discover his amazing songs/ voice. But the live performance took my breath away, he has great stage presence and his voice never needs auto tune. Absolutely amazing n memorable. Just wished he sang the reaper.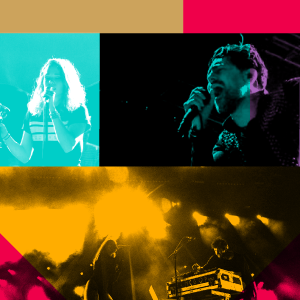 Steven
View More Fan Reviews