The Depot
400 WS Temple
Salt Lake City, UT
41,509 Followers
Explore all 43 upcoming concerts at The Depot, see photos, read reviews, buy tickets from official sellers, and get directions and accommodation recommendations.
Find a Place to Stay: Hotels & Rentals Near The Depot
Live Photos of The Depot
View All Photos
Fan Reviews
I had a really good time. Electric Callboy was absolutely amazing. Definitely earned the five stars. Although it is my opinion that the crowd and fans for the other two bands did not belong at a show this heavy which is pretty hilarious considering that this show wasn't very heavy when it comes to metal. As far as the audience goes I've never met a larger group of whiney snow flakes taking the environment personally. It's truly a sad day when security needs to get involved, remind people that they made a choice to hit a metal show and that if they can't handle it they need to leave.
Robert Lunt
This concert was so intimate! I very much enjoyed watching her perform live most of my favorite songs. I couldn't believe this show was sold out and this was her first headline tour in Salt Lake City! I'm sonhappy I didn't miss it 💛 This was the first time I heard the openers, Thuy, music and her energy was amazing! I definitely git hooked on one of her toxic era joints lol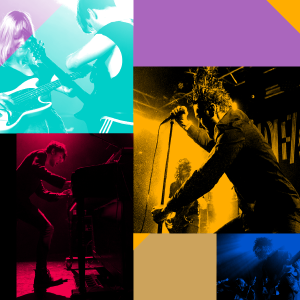 Diannah
I was really sad to hear that Chrigel (Eluveitie) wasn't able to make the tour but Adrienne from Seven Spires and Jukka from Omnium Gatherum did an incredible job filling in. All three bands (Evuleitie, Seven Spires and Omnium Gatherum) played extremely well. The atmosphere and energy was incredible. Definitely another bucket list item checked off for sure. Please come back soon guys! We love you!
Robert Lunt
View More Fan Reviews
Discover more artists to follow & sync your music