Beat Kitchen
2100 W Belmont Ave
Chicago, IL
15,491 Followers
Explore all 100 upcoming concerts at Beat Kitchen, see photos, read reviews, buy tickets from official sellers, and get directions and accommodation recommendations.
Find a Place to Stay: Hotels & Rentals Near Beat Kitchen
Live Photos of Beat Kitchen
View All Photos
Fan Reviews
Show was incredible. What really struck me was how much fun everyone was clearly having playing live together again, and the kids absolutely crushed it. Beat Kitchen is also always a great vibe, 11/10 would go again
Andrew
Elvis 2.0? Voice was as good as the produced music! Definitely catching these guys again, and please make a vinyl with that upcoming EP!! Also, The Weekend Run Club and Capital Soirée rocked it out. All-in-all, a great night of live music!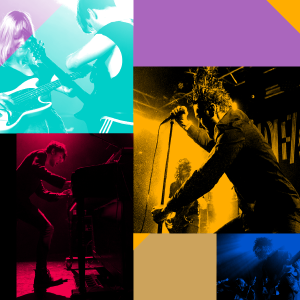 Chris
Fun, energetic show. This band is loaded with talent and had the audience engaged from start to finish. The crowd was age-diverse with parents bringing kids and tweens, all the way up to a handful of elders! It was fun to see them up close and personal at an intimate venue like Beat Kitchen.
Debra
View More Fan Reviews
Discover more artists to follow & sync your music