Three Links Deep Ellum
2704 Elm St
Dallas, TX
10,326 Followers
Explore all 21 upcoming concerts at Three Links Deep Ellum, see photos, read reviews, buy tickets from official sellers, and get directions and accommodation recommendations.
Find a Place to Stay: Hotels & Rentals Near Three Links Deep Ellum
Live Photos of Three Links Deep Ellum
View All Photos
Fan Reviews
Koffin Kats performance was better than every show I've ever been to in my life that cost me $100+ a ticket. Never seen anything like them. Openers were all great picks too.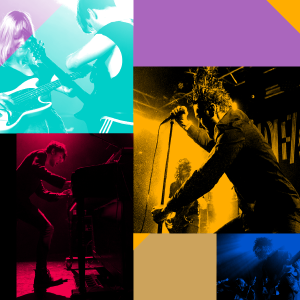 joey
Empathy test are one of the bands that do it right! Issac is ever the frontman even tho I would imagine it's not the most natural thing for him. His voice is incredible live and they are not to be missed. They did a 5 song encore and it was absolutely brilliant. I will absolutely see them again!
Dan
Wonderful night of music. A band worthy of a bigger venue, but our small crowd had a great time. Band was full of energy and looked happy to be playing. All the good things about live music were on display. Got to talk to the guys afterwards and they were all friendly and pleasant. Wishing nothing but continued success for Arch Echo and already waiting for them to come back.
Greg
View More Fan Reviews
Discover more artists to follow & sync your music
About Three Links Deep Ellum
,