Vinyl Music Hall
2 S Palafox St
Pensacola, FL
9,567 Followers
Explore all 14 upcoming concerts at Vinyl Music Hall, see photos, read reviews, buy tickets from official sellers, and get directions and accommodation recommendations.
Find a Place to Stay: Hotels & Rentals Near Vinyl Music Hall
Live Photos of Vinyl Music Hall
View All Photos
Fan Reviews
Felt like ages passed since I fell in love with TC, yet the tones and vibe exploded my heart as ever! Danced all night - hells yes! Such a great show and was awesome to be in such a small and precious space right with the full sound and full house.
Omie
Phenomenal show all around, Cavalera Conspiracy, were just brutal, Exhumed blast beats away through there set, amazing show from them, and Incite just kicked ass, i had a blast at this event.
Michael
I've been to a ton of shows Blessthefall is an experience that is unique and a must do at least once, these guys kiiillled it! The best concert I've ever been to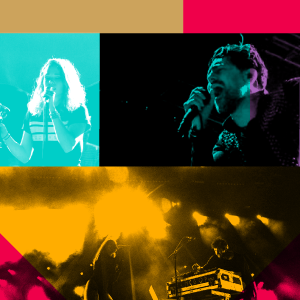 Yaz
View More Fan Reviews
Discover more artists to follow & sync your music