Red Rocks Amphitheatre
18300 W Alameda Pkwy
Morrison, CO
250,730 Followers
Explore all 62 upcoming concerts at Red Rocks Amphitheatre, see photos, read reviews, buy tickets from official sellers, and get directions and accommodation recommendations.
Find a Place to Stay: Hotels & Rentals Near Red Rocks Amphitheatre
Live Photos of Red Rocks Amphitheatre
View All Photos
Fan Reviews
Nile Rodgers and Chic were absolutely amazing! So many songs he has written and produced that many fans weren't aware of! Not only did they play what we would expect to hear, but so many other famous toe-tapping tunes! What a way to start the evening! Then came Bastille... and honestly, I only knew of them through others... but I very much enjoyed their set, as well, and will be looking up their music to download. What a treat they were! Finally, Duran Duran comes down in a virtual spaceship and blew everyone away! Followed by "Hungry Like the Wolf" and a host of other 80s hits, intermingled with later music and their newest soon-to-be hits, the musical talent and showmanship is unrivaled. And to say that they haven't missed a beat is an understatement! Not one note was in error. Everything was spectacular, and I can only say that I hope they were recording for a future live video release! Ultimately, Red Rocks is the absolute best venue in the world! This was my first time to visit, and it did NOT disappoint! Even the 15-minute rain shower couldn't dampen anyone's spirits! All in all, the entire experience was one not to be forgotten, and it never will be!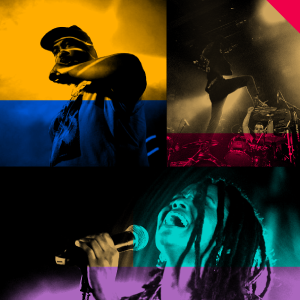 Beverlye
I love the band and their music, but it just wasn't a great show. It was short, and the band really didn't interact much with each other. It just felt like another show in a grind of shows that they are doing night after night. They kinda mailed it in. I don't know if this was just a bad night, but most acts are pretty stoked to play Red Rocks, it is an iconic venue. The Strokes didn't play like they were at Red Rocks, they were just kinda meh, to be honest. I am glad that I went, but will probably skip them if they come by again.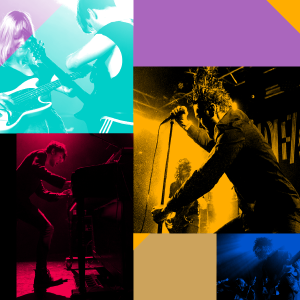 Jed
They were so appreciative of being able to play such a legendary venue and gave us a heartfelt set through and through. The visualizers were a bit distractingly weird at times but the sound quality and playing was top notch. I also think I liked the setlist at the last show in Boulder a bit better bc I knew more songs then, but the new record dropping didn't have them play the whole thing from what I could tell and they still showered us with fan favorite oldies.
Keriann
View More Fan Reviews
Discover more artists to follow & sync your music
About Red Rocks Amphitheatre
If you think of Red Rocks Park and Amphitheatre as just a beautiful place to see a concert, think again! Around you are 738 acres of deer, dinosaurs, pines and prairie, geological wonders and spectacular vistas. At 6,450 feet above sea level, Red Rocks Park is a unique transitional zone where the Great Plains meet the Rocky Mountains. The diverse environment allows visitors to see plants, birds and animals of both regions. Red Rocks Amphitheatre is a geological phenomenon – the only naturally-occurring, acoustically perfect amphitheater in the world. From Sting and The Beatles, to opera stars and U2, every artist aspires to play on this magical, spiritual and emotional stage.
Show More
,