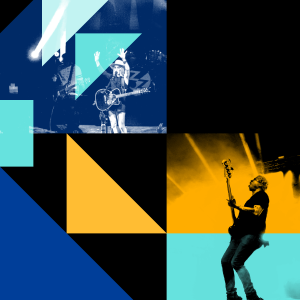 Horseshoe Tavern
370 Queen St W
Toronto, Canada
11,920 Followers
Explore all 40 upcoming concerts at Horseshoe Tavern, see photos, read reviews, buy tickets from official sellers, and get directions and accommodation recommendations.
Find a Place to Stay: Hotels & Rentals Near Horseshoe Tavern
Live Photos of Horseshoe Tavern
View All Photos
Fan Reviews
After all these years, the Planet Smashers still put on a great show!! Talking to and playing off the crowd was amazing! Played all of the great hits! Great vibe! Fantastic show!! Can't wait til the next show!!
Justin
It's hard to summarize a perfect and glorious night... The band was in top form, playing a wonderful mix of new and old favourites, in what was a performance of epic proportions. They played for about 2 hours and 20 minutes! It was absolutely glorious. I was fortunate to be near the front, up by the stage. Jimmy Gnecco is still as passionate and irreverent a performer as ever. He really left it all out on the stage. If I'm not mistaken, Ours as a band proper hasn't played Toronto since 2013 when they opened for Peter Murphy! The last time they headlined a show here was in 2011. I was fortunate to be at those shows as well, in addition to several others in previous years. This one was extra special, however. Jimmy chatted a lot throughout the night, sharing stories and showing the Toronto audience an outpouring of love. I think he felt as lucky as all of us adoring fans did. It was truly a magical night. The icing on an already glorious cake was having Daniel Victor (Neverending White Lights) join the band onstage for the last 35 or 40 minutes of the performance. It was a wonderful reunion between Jimmy and him. I stuck around and had a nice chat with Jimmy. Great to meet him again after so many years. He really gives his all to his fans. The whole band was just incredible and each and every member really poured their creative hearts out. So happy that Race is still a member, right from the beginning until now. Truly a night of sheer perfection. I can't wait for the release of the new album. So much love for Ours. 💙🖤💙
Shakila
This was a great concert, the venue was as expected, kinda grungy but lots of fun. I felt lucky to see and hear Amanda in such a small venue and she gave a warm, loose yet professional performance. After listening to her digitally for so long, it was a thrill to see her live.
Kim
View More Fan Reviews
Discover more artists to follow & sync your music