The Catalyst
1011 Pacific Ave
Santa Cruz, CA
29,804 Followers
Explore all 79 upcoming concerts at The Catalyst, see photos, read reviews, buy tickets from official sellers, and get directions and accommodation recommendations.
Find a Place to Stay: Hotels & Rentals Near The Catalyst
Live Photos of The Catalyst
View All Photos
Fan Reviews
Had a blast even with my Walker I was front row of backstage helped security with the kids crowd surfing getting back through the rope. RAD SHOW!!!!! Will see every time they come local as I have since I was 13 at The Cat and Club Culture!!! Always support local music and local Venues!!!!!! Still #1 on my Punk Playlist!!!! Saw Guttermouth, Enemy of my Enemy, Since we were kids. I think people though I was crazy in the pit with my Walker. I may be 52 but I'm not Dead! Wake up smile and be positive it will keep you young!!!! Live music as much as I can afford per paycheck after bills 🤪🤙🧚🎶🇺🇸😵‍💫🥰
Melanie
Drain is an amazing band to see live! Where else are you going to see a blow up raft, flamingos, beach balls, tubes and blow up dolls! Glad to drive 3/12 hrs from Roseville, ca to see their homecoming!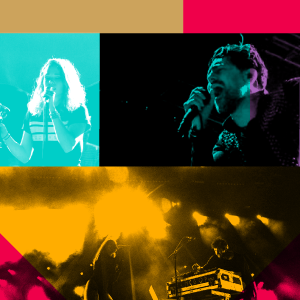 Robert
Such an amazing indie alt band and music! I'm a big fan already but if you hear of one of their concerts in your town you have to see them! They bring amazing vibes and feels, I'm happy I got to see them!
rhianna
View More Fan Reviews
Discover more artists to follow & sync your music