The Sinclair
52 Church St
Cambridge, MA
32,311 Followers
Explore all 78 upcoming concerts at The Sinclair, see photos, read reviews, buy tickets from official sellers, and get directions and accommodation recommendations.
Find a Place to Stay: Hotels & Rentals Near The Sinclair
Live Photos of The Sinclair
View All Photos
Fan Reviews
I can't believe that I've never been to the Sinclair! it's a great venue! Love the size, the vibe, everything. Meg was beyond amazing - she is truly an amazing artist. I'm not sure how she is so under the radar!! I've been wanting to see her for so long and so happy I got to.
Erica
Great!!!!! Wish the slow vibes was slower - so that i could really feel the vibes - But he is a performer that entertains ALLLL! I have loved his music for a long time and to see him in concert is a dream. SO EXCITED TO SEE IT AGAIN!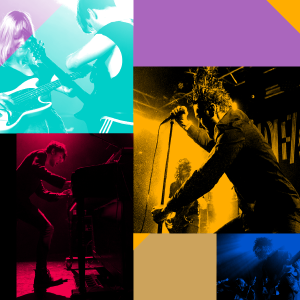 Rocky Cotard - #1
The band was awesome! I organized a group of 6 of us and we could not say enough about how much the band captured the actual sound of the real band. Amazing! I will be tracking these guys and will see them whenever they are nearby in the future. The lead member even had Bruce's mannerisms down to a tee. The only thing I would say is that he did put a little bit of his own spin on some of the songs by changing the inflections in his voice from time to time where we are there to hear the songs played exactly as the original artist would sing it. But that is a minor detail and as I said, we will be seeing this band again. Also a great venue. We stood up in the balcony almost directly across from the stage looking down on the crowd and the band. Awesome place to see a show the band really nailed it!
Gary
View More Fan Reviews
Discover more artists to follow & sync your music