Bottom Lounge
1375 W. Lake St
Chicago, IL
41,493 Followers
Explore all 36 upcoming concerts at Bottom Lounge, see photos, read reviews, buy tickets from official sellers, and get directions and accommodation recommendations.
Find a Place to Stay: Hotels & Rentals Near Bottom Lounge
Live Photos of Bottom Lounge
View All Photos
Fan Reviews
Could not believe how clear each band sounded from the beginning to the end of the whole night from what kind of stuff they were playing including progressive metal to alternative metal to hard rock the sound guy probably was there own did a damn good job also protest the hero was so worth the money wish they would of played double the songs don't really like how the lead singer talks so much could of played another 3 at least
Jim danver
My 2nd time seeing Fortunate Youth. 1st at the Bottom Lounge. 1st time for Kash'd Out and Dubbest. Dumbest was fantastic. So good. Lead singers voice is amazing. Their energy was off the chart. Such a great show. Kash'd Out. Killed it. The entire band was so damn good. The lead singer blew our minds!!! Had no idea their show would be so hype. Absolutely killer. The entire club was jumping!!! Absolutely incredible performance. Will be seeing them again. Fortunate youth had the energy and the love of the entire crowd. Their energy controlled the room!!! The set list was killer. I waited and waited and waited… then Burn One.. It brought back Summer Camp memories. We definitely Burned One. The ash never hit the ground. Only reason I didn't give 5 stars. You couldn't hear them very well. They had sound problems. You couldn't hear Dan most of the time at all. I was jumping and singing. The show was still absolutely brilliant. Just would have been so much better if you could have e heard the vocals like the other two bands. Can't wait to see them all again. No matter what it was one of the best I have seen.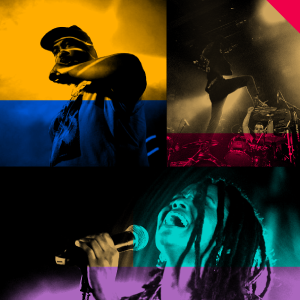 BeardedOne And
The boys in Hail the Sun always bring 110% at every show I've been seeing regardless of headlining or support since 2014 and will continue to do so! Their energy is contagious and you just want to give the energy back give them 120% because we'll they deserve it! All their records are solid! 20/10 band! Love them! ❤️
Frank
View More Fan Reviews
Discover more artists to follow & sync your music