Varsity Theater
1308 SE 4th St
Minneapolis, MN
28,596 Followers
Explore all 30 upcoming concerts at Varsity Theater, see photos, read reviews, buy tickets from official sellers, and get directions and accommodation recommendations.
Find a Place to Stay: Hotels & Rentals Near Varsity Theater
Live Photos of Varsity Theater
View All Photos
Fan Reviews
so good. so incredibly good. i cried, i vomited, i screamed. literally one of the best concerts i've been to and i love peter with all my heart my voice is gone and hurts like hell but god. i'm so in love with him
claire
ive been a fan of David since he started music. this was the second concert I've been too and it was so amazing, I had the best time of my life. he performed absolutely amazing and was so positive. here's some tips for if you're ever going to one of his concerts. get merch before the show!!! after the show the line for merch was literally insane. also, if you want good spots for the cndert. get there at least an hour early, I went there an hour early and the line was wrapped around two buildings. last thing is if you go to the tour bus after the show and wait for like 30 minutes (there will be other people don't worry) you can meet him and chance!!! but obviously be respectful of both of them and wait your turn. he was so amazing and made sure to get everyone. he took and video with me and even gave me an autograph. overall 10/10
Nora
This concert was my 12 year old daughter's first concert!! She had an amazing time! I am so glad it was an all ages show. David is a great artist and I'm glad he is my daughter's favorite!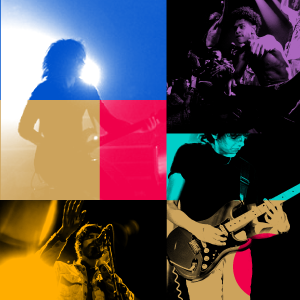 Emmy
View More Fan Reviews
Discover more artists to follow & sync your music