Union Transfer
1026 Spring Garden St
Philadelphia, PA
46,650 Followers
Explore all 45 upcoming concerts at Union Transfer, see photos, read reviews, buy tickets from official sellers, and get directions and accommodation recommendations.
Find a Place to Stay: Hotels & Rentals Near Union Transfer
Live Photos of Union Transfer
View All Photos
Fan Reviews
If you like R&B, soulful rock, folk…... grab a friend, a date or go alone, you will appreciate a performer who gives his all, you can hear it and see that they don't "mail it in". If you remember only the song New Shoes, forget that, he might only do that as part of a medley…. check his Paolo Nutini essentials on Spotify. Saw him in 2014 in Boston, looong hiatus until recently with new album and 2023 tour. As for Union Transfer, nice venue, generally standing GA only. Centrally located, if you're a walker, you can AirBnB near here and spend time at historic area(Liberty Bell, Independence Hall etc). We got there 30 min before doors open, went right upstairs to front of balcony which gave us unobstructed view(important, if you are on the shorter side) Bar prices and water prices were reasonable, $4 water, $10 drinks. Lastly, remember this, Paolo Nutini is largely unknown in states, he still hangs in his hometown in Scotland. If you travel overseas you might catch him in UK etc. If you liked Rod Stewart before his raspy pipes blew out, now imagine if Rod could sing like Paolo….. drive, train or fly…… I have seen live Dylan, Three Dog Night, Moody Blues(x2), Steve Winwood, Joe Cocker, Steely Dan, Phoebe Snow, Paul Simon, Barry Manilow, Liza Minnelli, Steve Miller Band, Carole King, Ryan Adams, Sting, Pat Benatar, Chicago, Counting Crows, Rod Stewart(x2). All were excellent except shows #2 for both Moody Blues and Rod Stewart(both Justin Heywards and Rods pipes were shot). All the other shows were 30+ years ago, except Ryan Adams(highly recommended alt-country, folk rock prolific singer songwriter, largely under the radar) 2007 and Paolo(2014 & 2023). Ryan is also on long 2023 Tour, no not Summer of '69, that was BRIAN Adams. You will not be disappointed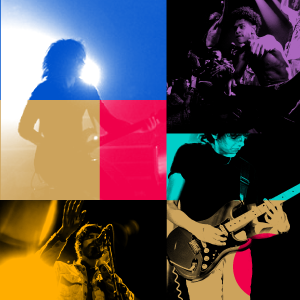 Craig
Simply amazing. I only wish I was a little bit taller because the times that I did have full view... just wow. The chemistry and love and respect for each and every phenomenal talent that was on that stage.. just wow. I was truly moved and loved how Gregory had these special little moments with each person on the stage and how they built each song. Just seriously magic. Beyond the wishing to be about 3 inches taller, the only thing that could have made this show better is if I was closer so I was around people actually engaging and appreciating the just amazing music that was being played for us. (Granted that's my bad for being around or near the bar area, and not working my way forward). Thank you to every single person on the stage at union transfer last night in Philly, truly just magic.
Tracy C
sickening as always. transcendent. BUT the crowd was pretty rough for a LB show, maybe younger kids don't know etiquette when crowd surfing or if someone goes down, but you don't let someone who gets kicked in the head get trampled. please be courteous of your aging elders 10/10 as always ilysm ft thunderz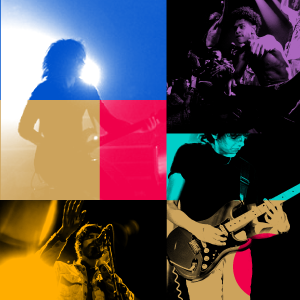 milksun
View More Fan Reviews
Discover more artists to follow & sync your music
About Union Transfer
Union Transfer is Philadelphia's premier music venue. A former luggage transfer station for the adjacent Reading Railroad, the space has been renovated into a beautiful and unique event hall. Sky-high ceilings, dramatic chandeliers, stained glass throughout the building coupled with a state of the art sound and lighting system. With a large lobby, four bars and a mezzanine with tiered seating and a balcony we host events from 200 to 1200 people.
Show More
,