About this concert
Hail Sagan will be filming footage for a new music video. Come out for a chance to star in it!
Find a place to stay
Upcoming concerts from similar artists
Live Photos
View All Photos
What fans are saying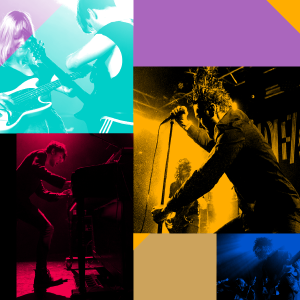 Great show, good music, great band
Toronto, Canada
@
Hard Luck Bar
Bandsintown Merch
Rainbow T-Shirt
$30.00
Circle Beanie
$20.00
Live Collage Sweatshirt
$45.00
Discover more artists to follow & sync your music
Hail Sagan is a dynamic, music project out of Los Angeles featuring powerhouse vocalist Sagan Amery and ESP guitarist Nick Quijano (formerly of Powerman 5000), along with an anonymous group of superstar musicians known as the Nothing. The band features a state-of-the-art electronic stage show, along with many interactive surprises for the audience, that includes bubbles, balloons, and lasers.
Read More
Alternative Metal
Metal
Industrial Rock
Electronic Rock
Rock