Phil Jamieson
Phil Jamieson // Burleigh Heads, QLD
Jul 16, 2023
2:30 PM GMT+10
Find a place to stay
Upcoming concerts from similar artists
What fans are saying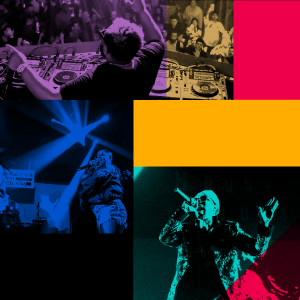 Amazing from start to finish!!! Venue was fantastic aswell so we're staff! The energy and vibes if the whole show were the best!!!!!!
Forster, Australia
@
Lakes & Ocean Hotel
Bandsintown Merch
Live Collage Sweatshirt
$45.00
Rainbow T-Shirt
$30.00
Circle Beanie
$20.00
Discover more artists to follow & sync your music
Phil is best known as the frontman of alternative band Grinspoon. The band was the first band ever unearthed by the ABC Youth Radio Network Triple J. The first single was called Sickfest, lifted off their EP Green. Grinspoon has been together for 18 years, and have just released their new album 'Black Rabbits' late 2012. He also co-wrote the Unwritten Law songs She Says and Because of you with Scott Russo.
Phil also made contribution to the song 'I heard the fire sing' for the dirty deeds soundtrack. In 2005 Phil also won best male performer in the Jack Awards and together with Grinspoon won their first ARIA.
In 2005, Phil was a guest vocalist on part three ("I'm Losing You") of supergroup The Wrights' cover of Stevie Wright's (lead singer of The Easybeats) classic Evie (Parts 1, 2 and 3). The first part was first performed at the 2004 ARIA awards. The supergroup features members of many other Australian rock bands.
Jamieson brought the sounds of Grinspoon to millions on the world stage in March 2006, playing live at the Melbourne Cricket Ground for the closing ceremony of the Melbourne 2006 XVIII Commonwealth Games.
Read More