Find a place to stay
Upcoming concerts from similar artists
Live Photos
View All Photos
What fans are saying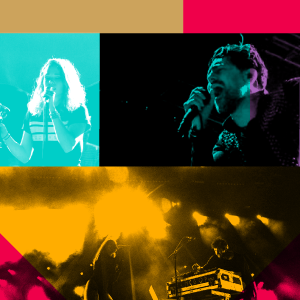 It forking rocked! The Offspring did not disappoint and I was counting down the days 3 weeks before they even got there. Even moved surgery so I could go and was so dang glad I did! It was so worth it! Loved getting Blackball on-stage! Just an awesome bonus! Think my favorite part was when Dexter stumbled and the whole entire stadium was already singing and they all listened to us finish the verse! Just awesome the whole arena was loving the show just as much as I was! Can't wait for your next trip up here! I'll be there for sure!
Auburn, WA
@
White River Amphitheatre
The Offspring merch
Let The Bad Times Roll
$12.25
Official 3D Logo Pullover Hoodie
$39.99
Conspiracy Of One
$11.58
Official Box Logo Pullover Hoodie
$39.99
Americana
$23.82
Official 3D Logo T-Shirt
$24.99
Ixnay On The Hombre
$13.98
Official Box Logo T-Shirt
$24.99
The Offspring
$25.98
Official Crowd Logo T-Shirt
$24.99
Discover more artists to follow & sync your music
About the venue
Germania Insurance Amphitheater
We've got stars on our stage and above it! For more information about our venue, visit germaniaamp.com.
Follow Venue
Our album LET THE BAD TIMES ROLL is available everywhere! 🏴‍☠️ ☠️ https://found.ee/OffspringBadTimesRoll
Read More