Find a place to stay
Upcoming concerts from similar artists
Live Photos
View All Photos
What fans are saying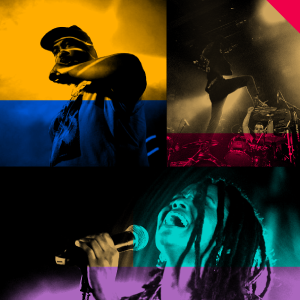 I absolutely loved this concert. It was probably the best concert I've every been to. Definitely going again if she does another tour near me
McKees Rocks, PA
@
Black Forge Coffee
Discover more artists to follow & sync your music
About the venue
Mercury Lounge
Follow Venue
Rachel Grae's music is the equivalent of a page ripped out of a diary. A self-described oddball, Rachel has a way of tapping into the psychological, cerebral, and emotional, but it's her powerhouse vocals that set her apart from her peers.

Rachel points to Kelly Clarkson, Adele, and Demi Lovato as inspirations in that regard, but she invokes the youthful energy of peers like Billie Eilish, Olivia Rodrigo, and Tate McRae through her songwriting. Music is her way of speaking to people. She has always been drawn to vulnerability, and this outlet allows her to explore topics sometimes seen as intimidating or taboo.

Rachel Grae is based in the New York tri-state area, writing and performing with her keyboard. She can often be found on Instagram and Tiktok live, her openness tangible even through a screen. She's often told that she has no filter -- but it's something that makes her all the more relatable.

This natural rawness is a constant in her music. She is an optimistic and outgoing young person, and music is the way for her to look inward. It's an opportunity to unpack the darker side of life, and a reminder that even the happiest young people have challenges. She wants to talk about things other people might shy away from and the things that make people uncomfortable — these topics, she believes, are the ones that many people in her generation feel, but sometimes can't seem to put into words.

"I don't care if there's one listener or a million," she says of her budding audience. It isn't important to her how many streams or likes her work accumulates — it matters if it resonates with people. If her words make at least one person feel seen, she'll feel like she's done her job well.
Read More