About this concert
Halifax-based soul and rnb band Lindsay Misiner & the 7th Mystic play their first East Coast Music Awards showcase at The Seahorse Tavern in Halifax, Nova Scotia
Find a place to stay
Upcoming concerts from similar artists
Bandsintown Merch
Live Collage Sweatshirt
$45.00
Rainbow T-Shirt
$30.00
Circle Beanie
$20.00
Discover more artists to follow & sync your music
About the venue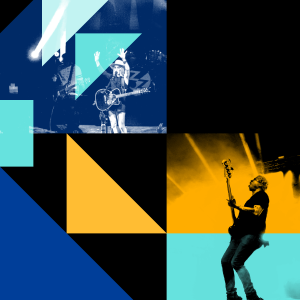 The Seahorse Tavern
Follow Venue
Lindsay Misiner & the 7th Mystic is a 9 piece, Halifax-based Soul and RnB band featuring an eclectic group of musicians with undeniable talents and personalities. The 7th Mystic puts on a live show that transcends decades and screams empowerment.

The band has made a name for themselves in Nova Scotia, playing a variety of festival stages including the Halifax Jazz Festival, Evergreen Festival, Full Circle Festival, Nova Scotia Music Week and the ECMA's to name a few. Together, their music will captivate you and open your mind to a new world of sound.

With their debut album released April 12, 2023 receiving overwhelming recognition, the band has no intentions of slowing down as they build their repertoire and discography. Blending styles of Rnb, Soul, and Funk with a three piece horn section and four part vocal harmonies - this band is a force to be reckoned with both on stage and on record. The band carries a message of love, acceptance and of genuine feeling. Their sound and passion create a lasting impression on any audience, and offer an experience that any listener can relate to.

This young band has so much ahead, as their talents, presence and determination will continue to carry them through to a successful music career in this Halifax and beyond, as they are currently working on developing a North American tour in the coming year.
Read More