Find a place to stay
Upcoming concerts from similar artists
Live Photos
View All Photos
What fans are saying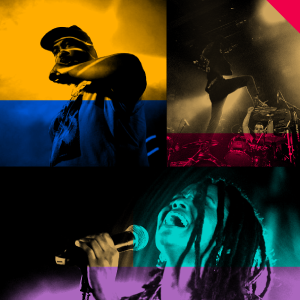 MICHELLE
January 21st 2023
Had a blast! These guys were great to watch!
Minneapolis, MN
@
7th St. Entry
Bandsintown Merch
Live Collage Sweatshirt
$45.00
Rainbow T-Shirt
$30.00
Circle Beanie
$20.00
Discover more artists to follow & sync your music
About the venue
Mahall's
Mahall's is an institution to eat, drink, dance, perform, get married, bowl, take a trip down memory lane, see live music, catch an improv show, tango, celebrate a birthd...
read more
Follow Venue
The Astronomers are the band you can't help but root for. Led by frontman Michael Stensland and producer Ben Baker, the duo boasts a dynamic and energy-filled performance that blends pop, rock, and electronic elements, resulting in a sound that's uniquely their own. Formed in 2019 and proudly independent the duo write, produce, mix, and master tracks from their home studio in Oshkosh, Wisconsin.

Their music gained momentum in 2020 with the release of single "Overthinking," which received support from top 40 radio station; 101.1 WIXX, hitting #1 on Christmas Eve of 2020. Subsequent singles "Bad Type" and "Hotel Rooms" also received full rotation status, with "Hotel Rooms" charting at #88 on US top 40 radio and hitting #1 on 101.1 WIXX.

The Astronomers began 2023 with their first headline tour across the Midwest in support of their debut album, "The Occasion", culminating in performances on The Rock Boat XXII festival at sea. The festival, which set sail from Miami to the Dominican Republic, and the Bahamas saw The Astronomers playing alongside national acts American Authors, LIT, Neon Trees, and more.

Following the release of the first two singles from their fourth chapter of music, "Orange Afternoon" and "Last Call" the Wisconsin-based duo is set to kick off their West Coast tour in June of 2023.

With their undeniable talent, captivating live performances, and authentic sound, it's only a matter of time before The Astronomers become household names.
Read More