Find a place to stay
Upcoming concerts from similar artists
Live Photos
View All Photos
What fans are saying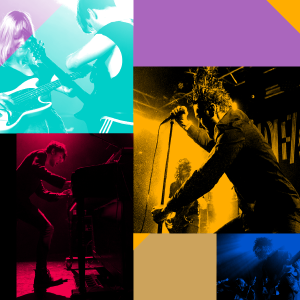 I discovered these gentlemen in August 2022 just 2 days before they announced the European tour dates... I was extremely happy to see that they really acknowledged tiny Estonia as a stop worth while to take. This concert was my own little milestone marking the start of my new life. I've been through some stuff these past few years - autoimmune disorder diagnosis, broken friendships, moving out from home to another town, intense and often painful personal growth and self discovery... But knowing that the lords have also seen these difficulties of life and have put their feelings and experiences into the songs, gives me strength to keep going. The show was phenomenal!
Tallinn, Estonia
@
Helitehas
Palaye Royale merch
Fever Dream [Black Cassette]
$12.98
Fever Dream
$12.76
The Bastards
$11.98
Boom Boom Room Side A
$11.98
Discover more artists to follow & sync your music
About the venue
The Rave / Eagles Club
The Historic Eagles Club is one of America's largest (180,000 square feet) and busiest music clubs. Built in 1926 and listed on the National Register of Historic Building...
read more
Follow Venue
Equal parts brit-pop, glam rock and art-punk, Palaye Royale has amassed over half a billion streams throughout their career and earned a legion of cult-like fans with their adrenaline-fueled, Rock n' Roll circus. First landing in Los Angeles as teenagers, Las Vegas-bred brothers Remington Leith (vocals), Sebastian Danzig (guitar), and Emerson Barrett (drums) , worked their way up through the ruthless L.A.rock scene going from playing basement shows while living out of their car to headlining arenas around the world and touring with the likes of Yungblud. The band is readying their fourth full-lengthFeverDream, which emerged from a much-needed break in the chaos, returning to their roots and composing most of the album on piano. Equal parts ecstatic head rush and in-depth meditation on the state of the human psyche, the result is Palaye Royale's boldest and most visionary body of work to date. With their fast-paced dirty rock n' roll and unparalleled swagger, Palaye Royale have endlessly delivered an electrifying live show, one that frequently finds Remington hanging from the rafters. And whether they're taking the stage at major festivals like Reading and Leeds, Download and Pinkpop or playing to sold-out crowds in such far-flung locales as Amsterdam, Prague and Mexico City, the band's most crucial ambition is to deepen their rarefied connection with their beloved fanbase, lovingly dubbed the Soldiers of the Royal Council
Read More
Alternative
Fashion-art Rock Band
Rock