Find a place to stay
Upcoming concerts from similar artists
Live Photos
View All Photos
What fans are saying
The event was amazing. A great place at midtown of São Paulo, good staff and organization. I hope see All Day I Dream again with more space and big crowd than i saw in this first edition.
São Paulo, Brazil
@
Praça das Artes
Bandsintown Merch
Live Collage Sweatshirt
$45.0 USD
Rainbow T-Shirt
$30.0 USD
Circle Beanie
$20.0 USD
Discover more artists to follow & sync your music
About the venue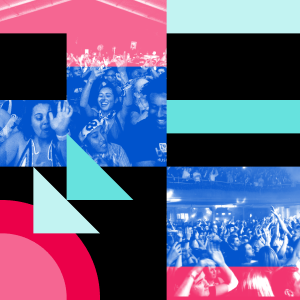 The Brooklyn Mirage
The Brooklyn Mirage is a breathtaking open-air sanctuary in the heart of the Avant Gardner complex. The inner courtyard is a totally immersive space, surrounded by toweri...
read more
Follow Venue
All Day I Dream explores beautiful, emotional and melancholic, melodic shades of House and Techno through its label's releases, events and artists.
Read More
Deep House
House
Minimalism
Progressive House