Find a place to stay
Upcoming concerts from similar artists
Bandsintown Merch
Live Collage Sweatshirt
$45.00
Rainbow T-Shirt
$30.00
Circle Beanie
$20.00
Discover more artists to follow & sync your music
About the venue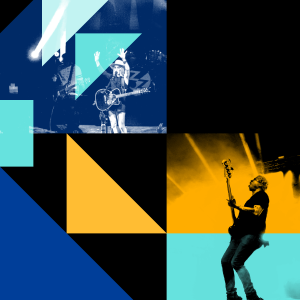 Boulder City Library
Follow Venue
Tonks & the Aurors is a wizard rock band (music about Harry Potter) created and fronted by Steph Anderson. Since 2007, Tonks & the Aurors has traveled the country playing in libraries and bookstores and has released four full-length albums and an EP. Recently, Steph has expanded her "Muggle" discography to include an additional album and three EPs featuring songs that draw inspiration from The Hunger Games series, Rick Riordan's Percy Jackson series, John Green's books, and even The West Wing. She has two albums in the works currently: a compilation of re-recorded Tonks greatest hits and an EP about U.S. history!

You can find more info about Steph and Tonks & the Aurors at the following sites:
TonksAndTheAurors.com
@TonksNtheAurors on Twitter; StephAndersonMusic.tumblr.com

You can purchase music on iTunes or at StephAndersonMusic.storeenvy.com for merch and CD sales.
Read More
Indie Rock
Wizard Rock
Pop
Rock
Classic Rock
Girl Band