About this concert
La série photographique mythique de Nan Goldin, évocation sensible du New York underground des années 80, dialogue avec le groupe culte de la scène londonienne, The Tiger Lillies. The Ballad of Sexual Dependency : si ce titre s'inspire de Bertolt Brecht, il décrit en fait une série de clichés iconique de la photographe américaine Nan Goldin. Pris entre 1970 et 1986, ses instantanés en forme de journal intime donnent un aperçu de la culture underground new-yorkaise de cette époque et des réalités que l'Amérique refuse de voir comme la drogue, la prostitution ou le sida. Ils disent la violence, mais aussi l'amour, le rire et l'amitié que la photographe partage avec ses protagonistes. Projetée sous forme de diaporama, cette série a connu divers accompagnements musicaux avant de dialoguer en live avec les Tiger Lillies à partir de 2009 pour les quarante ans des Rencontres d'Arles. C'est la version de ce trio londonien, dont l'esthétique emprunte au punk, au cabaret brechtien et à la comédie noire, qui est présentée à la Chapelle Corneille, pour un concert aux allures de performance.
Show More
Find a place to stay
Live Photos
View All Photos
What fans are saying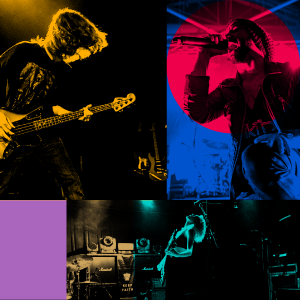 Great show as always by The Tiger Lillies. Just wish the crowd had been less chatty. A lot of loud talking going on throughout. And there was often the sound of crashing dishes as the staff cleared tables and dumped the contents in the back. Definitely took away from the value of the venue being a smaller intimate space. All in all though The Tiger Lillies are superb. Huge fan for many years and so glad they made it back to the States.
New York City, NY
@
Joe's Pub
Bandsintown Merch
Live Collage Sweatshirt
$45.0 USD
Rainbow T-Shirt
$30.0 USD
Circle Beanie
$20.0 USD
Discover more artists to follow & sync your music
About the venue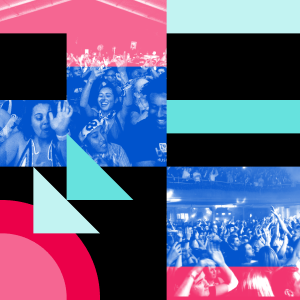 Chapel of the Lycée Corneille
Follow Venue
The Tiger Lillies present their fiercest, filthiest tunes for the perverse pleasure of fans old and new. Mean, moody and magnificent – if Hell had a house band, it'd be The Tiger Lillies.

Formed in 1989, the Olivier award winners' distinctive musical style weaves together the macabre magic of pre-war Berlin, anarchic opera and gypsy music, echoing the voices of Bertolt Brecht, Jacques Brel, Edith Piaf and the savage edge of punk. The cult musical three-piece from London have been unleashing their riotous cabaret, music hall antics and bar room brawl songs on audiences the world over.

Prepare to be enthralled by the darkly funny music and bizarre beauty of The Tiger Lillies.
Read More
Alternative
Dark Cabaret
Cabaret
Musical Theater