Ash & Eric
Old Sloop Presents // supporting Antje Duvekot
Find a place to stay
Upcoming concerts from similar artists
Live Photos
View All Photos
What fans are saying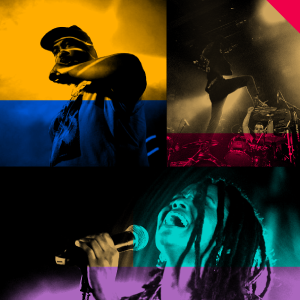 Great performance. Will be looking for them again.
Coventry, CT
@
Creaser Park
Bandsintown Merch
Live Collage Sweatshirt
$45.00
Rainbow T-Shirt
$30.00
Circle Beanie
$20.00
Discover more artists to follow & sync your music
About the venue
Old Sloop Presents
Follow Venue
Ash & Eric (formerly 'The Promise is Hope') have never shied away from life's hard edges. Hailing from the gritty heart of the Industrial Revolution -- Worcester, Massachusetts -- the two find consolation in discovering beauty from the challenges of being artists in the most stubbornly independent cities in the north east. Their musings reflect the hope and pain we all experience sung in voices as vulnerable and honest as their lyrics. Their songs feel like a shoulder to lean on and a hand to hold at the end of a long day. In addition to top tier writing that No Depression says will have you "...coming away from many of these [songs] cleansed," their warm harmonies, swirling acoustic guitars, and easy stage presence have earned them a dedicated following in the North East folk scene. Their highly-anticipated third LP was recorded, mixed and produced by Eric at a boarding school in Western Massachusetts; and will be released in early 2022 alongside an accompanying short film.
Read More
Folk
Contemporary Folk
Indie
Indie Folk
Contribute
Help Ash & Eric keep making the music you love.