About this concert
Los invitamos a Tropical Tapes - un Concierto Especial en vivo grabado para YouTube en el histórico Teatro Guild de Ancon! Dos Noches: Viernes 10 y Sabado 11 de Diciembre de 2021. Entradas: cienfue@gmail.com $30 🎟🔥 (solo nos permiten 100 humanos por noche…) Puertas 8pm / Show 9pm #cienfue #panama #pty #pty507 #507 #panama🇵🇦 #🇵🇦 #musicapanama #eventospty #teatroguildancon #conciertospanama #eventospanama
Show More
Find a place to stay
Bandsintown Merch
Rainbow T-Shirt
$30.00
Circle Beanie
$20.00
Live Collage Sweatshirt
$45.00
Discover more artists to follow & sync your music
About the venue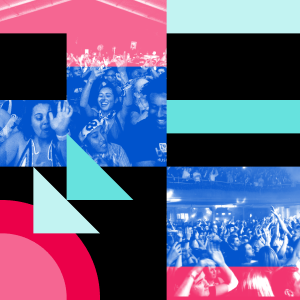 Theatre Guild of Ancon
Follow Venue
Cienfue has previously been featured on BBC's LatAm Beats, Spotify's The Game Plan, Rolling Stone, CNN, People, ESPN, Remezcla, Pop Matters, Nylon, NPR, UCLA Radio, MTV Latin, and MTV3 USA.

Cienfue is the alias of Latin American recording artist Camilo Navarro Q, known for mixing Latin Roots with modern Electronic Elements to create a sound dubbed "Psicodelia Tropical".

Growing up in Panama in the 1980s under military rule, Navarro was heavily influenced by a hip new television channel that only played music videos: Mtv. After witnessing the US invasion of Panama in 1989, curfew was a way of life. To distract from the chaos outside, Navarro began arranging digital music on a state of the art Macintosh Plus computer, experimenting recording with Cassette Tapes and learning Electric Guitar.

After international success on MTV, the BBC, Rolling Stone Magazine and playing numerous music festivals (including Rock Al Parque (Colombia), Vive Latino (Mexico), Quito Fest (Ecuador), Contrapedal (Uruguay)), as well as sharing the stage with legendary acts the likes of Omar Rodriguez Lopez , Juanes, Café Tacvba , Aterciopelados , Cultura Profética , Meat Puppets , Babasónicos , Zoé , Incubus , Señor Loop , Vetusta Morla and more, Cienfue has kept busy recording, growing an extensive original song catalog to over 70 tracks.
Read More
Indie Pop
Indie
Latin Alternative
Indie Rock