About this concert
Desert Hearts
Find a place to stay
Upcoming concerts from similar artists
What fans are saying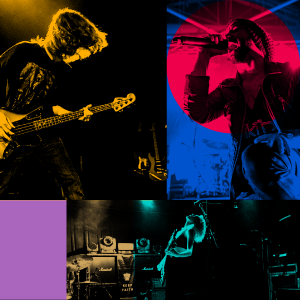 Amazing as always!!!!! Love Justin Jay and the Dirty Bird Family!
Washington, DC
@
UStreet Music Hall
Bandsintown Merch
Live Collage Sweatshirt
$45.00
Rainbow T-Shirt
$30.00
Circle Beanie
$20.00
Discover more artists to follow & sync your music
About the venue
Mission Ballroom
The Mission Ballroom is a scalable, state-of-the art concert venue scheduled to open in summer 2019. The 60,000 square-foot ballroom anchors North Wynkoop, a new 14-acre ...
read more
Follow Venue