Fan Reviews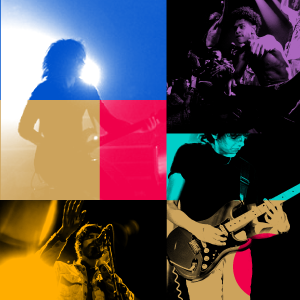 Loved all the bands (Thundercat, HAIM, & Red Hot Chili Peppers), disliked the venue. I get that they needed a venue for a huge audience, however, the sound quality, lighting, and visuals were disappointing. Our seats were located behind home plate and the venue didn't even remove the fly ball netting which caused further view obstruction. The giant picture screens were also poorly managed, as whomever was operating the cameras either failed to capture much of the action on stage. At several points the screens were just black. The majority of the seats are not floor seats/ GA so you would think they would have more of a care for the audience who were farther away from the stage. Definitely a venue made for sporting events, not music. Doubt I'll come back to this venue, but would see RHCP again in a heartbeat!
San Diego, CA
@
Petco Park
Discover more artists to follow & sync your music
You might also like
Similar upcoming events
About Red Hot Chili Peppers
Red Hot Chili Peppers are a funk rock band that is based in Hollywood, California and was formed in 1983, in Los Angeles, California. Since 1998, the band has consisted o...
Read More
Follow
Red Hot Chili Peppers
for updates and alerts