Find a place to stay
Upcoming concerts from similar artists
Live Photos
View All Photos
What fans are saying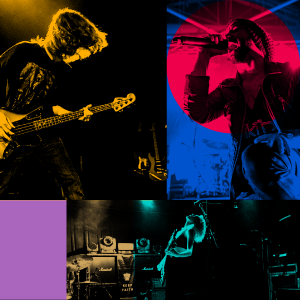 Tammy Kay
August 19th 2023
This show was amazing! I've seen them before, but not a complete set, obviously! The entertainment for their show actually began as soon as the previous band went off stage. Interactive audience cams, music, a big guy in a gorilla mask, with a T-shirt gun...good times. The band sound as great as ever!! Dexter and Noodle talk with the audience quite a bit, and put so much energy into their performances, it's infectious. I was so happy to take my 14 year old son, and see how much he enjoyed the whole show. We had so much fun, and it's definitely a memory we'll talk about forever.
Dallas, TX
@
Dos Equis Pavilion
The Offspring merch
Let The Bad Times Roll
$11.90
Official 3D Logo Pullover Hoodie
$39.99
Conspiracy Of One
$11.58
Official Box Logo Pullover Hoodie
$39.99
Americana
$22.31
Official 3D Logo T-Shirt
$24.99
Ixnay On The Hombre
$12.92
Official Box Logo T-Shirt
$24.99
The Offspring
$25.98
Official Crowd Logo T-Shirt
$24.99
Discover more artists to follow & sync your music
About the venue
Buckhead Theatre
This former classic movie house theatre, restored to its original grandeur in 2010, is one of Atlanta's premier special events venues. Originally built in 1931, this Span...
read more
Follow Venue
We are beyond thrilled to present you with our new single "Let The Bad Times Roll!" https://found.ee/OffspringBadTimesRoll
Read More