Find a place to stay
Upcoming concerts from similar artists
Live Photos
View All Photos
What fans are saying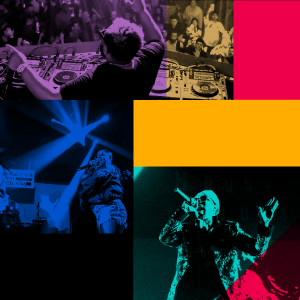 Stephanie
November 11th 2023
The concert was AMAZING!! My boys and I had so much fun. We would most definitely come see Lecrae again anytime. The way everything was set up from the merchandise table to being able to pick your own seat. There was not a bad place to sit. It would have been better if there was a time posted stating when the doors open for general admission because we looked everywhere we thought to look at for that info because it was freezing outside and we had an extremely long wait.
Spokane, WA
@
Turning Point Open Bible Church
Lecrae merch
Restoration
$14.99
Let the Trap Say Amen
$21.50
All Things Work Together
$21.23
Anomaly
$14.99
Church Clothes 2
$15.00
Rehab
$16.31
Rebel
$17.77
After The Music Stops
$17.20
Real Talk
$20.99
Church Clothes 4
$24.99
Discover more artists to follow & sync your music
A Multi Grammy Award-winning platinum selling artist, Lecrae has evolved into a New York Times best-selling author, entrepreneur, speaker, thought leader, philanthropist, and Co-Owner/President of Reach Records. A catalyst for restoration in faith, music, and popular culture, he is part of the new wave of thought leaders who are engaging the culture and taking Jesus out of the pulpits into the wider world in hopes of restoring faith. To date, he has sold more than 3 million copies and been nominated for 5 Grammy Awards including a win for Best Gospel Album, 15 Dove Awards, one Billboard Music Award, and received both a Soul Train Music Award and BET Hip-Hop Nomination. From his 2017 album, All Things Work Together, his single "I'll Find You" ft. Tori Kelly, is now certified platinum by the RIAA (sold over 1 million copies) with over 60 million YouTube views and "Blessings" ft. Ty Dolla $ign is now Gold (sold over 500k). In addition to his new book, I Am Restored: How I Lost My Religion but Found My Faith, Lecrae will release a new album and documentary in 2020.
Read More