Find a place to stay
Upcoming concerts from similar artists
Live Photos
View All Photos
What fans are saying
What at great band this is ! I would go hear them anything . Just great rock and roll country!
Delta, BC
@
Paterson Park
Bandsintown Merch
Rainbow T-Shirt
$30.00
Live Collage Sweatshirt
$45.00
Circle Beanie
$20.00
Discover more artists to follow & sync your music
About the venue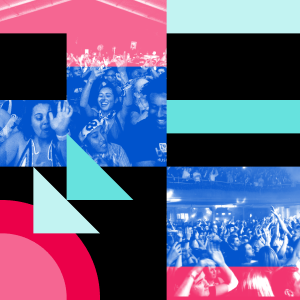 Crooks Rapids Country Fest
Follow Venue
AN UNDENIABLE STAPLE IN CANADIAN COUNTRY MUSIC, WITH OVER 25 MILLION STREAMS, FIVE CCMA AWARDS AND A JUNO AWARD WIN; THE ROAD HAMMERS ARE JASON MCCOY, CLAYTON BELLAMY AND CHRIS BYRNE. FORMING IN 2004, THE COUNTRY ROCK TRIO RELEASED THEIR NOW CERTIFIED PLATINUM, DEBUT ALBUM THE FOLLOWING YEAR.

The Road Hammers debuted at #1 on the Canadian country albums chart, won the Juno Award for Country Recording of the Year, and delivered four Top 10 singles at country radio, including "I'm A Road Hammer," "East Bound and Down," and "Girl on the Billboard". The group signed with American record label Montage Music Group in 2007 and released the top 50 charting album Blood Sweat & Steel.

Known for their energetic and highly entertaining live show, The Road Hammers have become international fan favourites, touring extensively, including runs in North America, Europe and Australia.

Releasing six albums to date, with six Top 10 hits and nine Top 20 singles, including "Homegrown," "Crazy About You," and the certified Platinum "Mud," the trio shows no signs of slowing down.
Read More