Shaggy
Nov 13, 2022
3:30 PM GMT+13
About this concert
Age restrictions - This is an all-ages show: Children aged 15 years and under must be accompanied by an adult. While this is an all-ages show, we do not recommend bringing young children or babies to this event. All patrons including children and babies require a ticket. Ear protection is strongly encouraged. All Tickets are Mobile Ticket Only. Mobile Tickets are like Print-at-Home tickets but instead of having to print off the tickets yourself, you can just show the barcode on your mobile phone. It is the easiest way to access tickets to your events. For more information visit Ticketmaster.co.nz/mobileticket
Show More
Find a place to stay
Upcoming concerts from similar artists
Live Photos
View All Photos
What fans are saying
Shaggy was amazing. And his collab with Sting was extraordinary.. loved every moment of it
Philadelphia, PA
@
TD Pavilion at the Mann
Shaggy merch
Hot Shot 2020
$19.90
44/876
$10.96
Out of Many, One Music
$10.83
The Boombastic Collection - The Best ...
$5.27
Hotshot
$12.99
Discover more artists to follow & sync your music
About the venue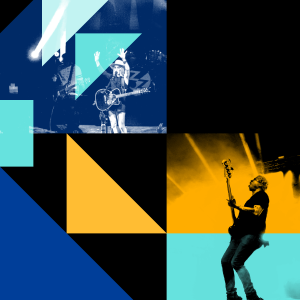 Western Springs Stadium
Follow Venue
Born Orville Richard Burrell and raised in Kingston, Jamaica, Shaggy got his start as an MC in New York City's burgeoning dancehall scene soon after moving to Brooklyn in his teens. Not long after serving four years in the U.S. Marines (including two tours of duty in the Middle East as part of Operation Desert Storm), he inked his first record deal and quickly scored a global crossover smash with "Oh Carolina."

As the only diamond-selling dancehall artist in music history, Shaggy, managed by the Cherrytree Music Company, has sold more than 40 million album units to date, in addition to landing eight singles on the Billboard Hot 100 and seven albums on the Billboard 200 (including four in the top 40). He is among the top 3 streamed reggae artists of all time on Spotify (along with Bob Marley & Sean Paul).
Read More