About this concert
Aaron Watson's career is perhaps summed up best by Forbes, who says he's "one of country music's biggest DIY success stories." For the past 20 years, Watson has achieved success on his own terms, hand-building a lauded career through songwriting, relentless touring and more than a dozen self released albums. His independent Texas spirit and strong work ethic are emblematic of the western lifestyle; virtues which have taken him from humble honky-tonks of Texas to multiple sold-out tours around the world. In 2019 he released Red Bandana - "his most ambitious album yet" (Taste of Country) -whose 20 songs were hailed by The Boot as "a pure expression of his traditional country ethos." This unprecedented acclaim follows Watson's previous album, Vaquero, whose Top 10 hit "Outta Style" earned a BMI Millionaire award, and The Underdog, the first independent album in the history of country music to top the Billboard Country Albums chart. With a dozen additional records under his belt, Watson is exceeding major-label-sized metrics while maintaining his independence, further galvanizing his "Texas country's reigning indie underdog" (Rolling Stone) brand. "There may be no more genuine singer-songwriter at the moment than Watson," says Texas Monthly, pointing to a self-made businessman, chart-topper, and road warrior whose authenticity has made him a country music staple.
Show More
Find a place to stay
Upcoming concerts from similar artists
Live Photos
View All Photos
What fans are saying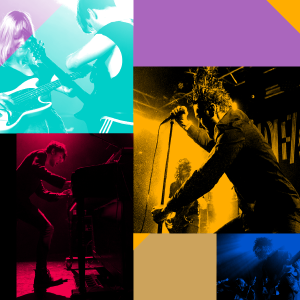 Aaron is one heck of an entertainer! His voice and style are perfect here in Texas. I've been following him around locally since I first heard him at the Houston rodeo. His interaction with the fans is amazing. I love how he takes time for pictures and autographs after his shows. He's really down to earth.
Sugar Land, TX
@
Smart Financial Centre at Sugar Land
Aaron Watson merch
Unwanted Man
$22.38
American Soul
$11.09
Discover more artists to follow & sync your music
About the venue
Midnight Rodeo
Springfield's favorite country, pop and variety dance club with a rotating bar and large dance floor! We are a club for everyone 18+ to enjoy! The club features a rotati...
read more
Follow Venue
Aaron Watson continues to dominate as a true independent in the country music arena. Watson's newest release and highly-anticipated album Vaquerolaunched into the Top 10 on the Billboard 200 Albums chart with his biggest career sales debut to date, and at #2 on the Top Country Albums chart. Texas Monthly, Billboard, Rolling Stone Country, Noisey, CMT, The Bootand more have all featured the new music. Vaquerois the follow up to his history-making album The Underdog, which debuted at #1 on the Billboard Top Country Albums chart, making him the first-ever independent, male country artist to debut in the coveted top spot. The album features lead single "Outta Style," his record-breaking Top 10 hit on country music's national radio airplay charts. His recently released self-penned new single, "Run Wild Horses," is top 40 and climbing on the country radio charts. Live at the World's Biggest Rodeo Show,the "pioneering independent's" (Cowboys & Indians) 14thalbum and his first live album in nearly a decade, is set to release on August 24, 2018, marking the one year anniversary of Hurricane Harvey's landfall. $1.41 from each album sold will benefit the Rebuild Texas Fund,in recognition of the widespread devastation across Watson's beloved home state. Recorded live in front of 65,000 fans on opening night of the 2017 Rodeo Houston, the album is particularly poignant to the Texas born-and-bred singer/songwriter. Watson'srise has been paved by years of hard work and perseverance. Eighteen years later, over a dozen recorded albums, more than 2,500 shows in the U.S. and Europe,and a newly inked global distribution partnership with ADA Worldwide,the Texas native is determined to stay true to his roots and deliver music directly to his fans.
Read More
Country
Traditional Country
Cowboy
Red Dirt