Find a place to stay
Live Photos
View All Photos
What fans are saying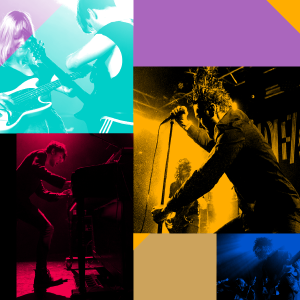 Awesome! Austin is the best! He has the voice of an angel! Free summer concerts rock!
Seattle, WA
@
Westlake Park
Bandsintown Merch
Live Collage Sweatshirt
$45.0 USD
Rainbow T-Shirt
$30.0 USD
Circle Beanie
$20.0 USD
Discover more artists to follow & sync your music
Austin Jenckes was born and raised outside of Seattle in the small town of Duvall, Washington. He relocated to Nashville, Tennessee in January of 2012 and now calls Nashville home with his wife, Brittany, and their one year old daughter, Ravenna, where they live on a quiet two acres of land on the outskirts of town. To hear Austin sing could be equated to being taken to church due to his songs being laced with dynamic soaring melodies, introspective life-lived lyrics. Stylistically his music makes you long for a simpler time when the world moved a little slower and things felt a bit more pure. Austin is a man made for the stage. Whether he's sitting on a bar stool in the Georgia Theatre in Athens, Georgia performing for 1,000 people by himself or back in the Northwest playing with a full band. His shows are captivating, inspiring and leave those that know him feeling like they are witnessing one of the true under-the-radar talents. And those that are hearing him for the first time are struck by the thought of "who the hell is this guy"? His single "Same Beer Different Day" released in August 2017 and was just a taste of his forthcoming album. You can hear that and more live at one of Austin's shows thanks to his plans for extensive touring in 2018. I sing & write songs to move people. To evoke emotion and show that there is vulnerability in us all.
Read More