Find a place to stay
Upcoming concerts from similar artists
What fans are saying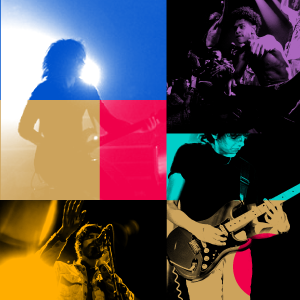 The Castro Valley Arts Foundation provides students and community with artistic experiences that educate, enrich and entertain, and they proudly presented The Nicolas Bearde Quartet. The crowd loved the show and the promoter was delighted with their performance, which received a standing ovation.
Castro Valley, CA
@
Center for the Arts
Bandsintown Merch
Live Collage Sweatshirt
$45.00
Rainbow T-Shirt
$30.00
Circle Beanie
$20.00
Discover more artists to follow & sync your music
The Jazz Examiner says: "Bearde's sophisticated, revelatory vocals are simply stunning in their bare essence?

San Francisco-based Nicolas Bearde is a bona fide jazz master who first made his mark more than 30 years ago as a founding member of Bobby McFerrin's wildly innovative a capella ensemble, " Voicestra". He has released 6 solo CD's on the Right Groove Records label, and has won accolades from critics and jazz audiences worldwide for his "velvet tone" and engaging performances.

Bearde's music has been critically acclaimed by Jazziz, Jazz Times, Jazz Week and All About Jazz, and as leader has performed and/or recorded around the world from San Francisco and New York to London, Paris, Moscow and Bejing with such luminaries such as Vincent Herring, Eric Alexander, Josh Nelson and Nat Adderley, Jr.
Read More