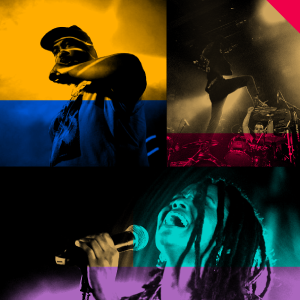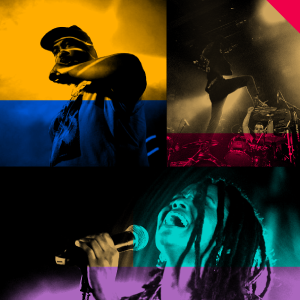 No upcoming shows
Send a request to BakeMusic to play in your city
Bandsintown Merch
Circle Hat
$25.00
Circle Beanie
$20.00
Rainbow T-Shirt
$30.00
Live Collage Sweatshirt
$45.00
About BakeMusic
BakeMusic is trailing his own path while on his debut journey into the gospel arena. While raised with deep Christian roots, the R&B genre has always been a passion of his and this is displayed in his sound. His smooth, contemporary and melodic sound gives way to a powerful message of shortcomings, trials, tribulations and God's grace in a way that could only come from the raw testimony of the one who lived the stories being told. The Georgia native plans to release his debut album in 2021 with only one purpose: "I want to share my story and some of my shortcomings to hopefully provide others with some inspiration to overcome theirs. I want to make music that's true to me and the everyday struggle and surviving with only God's love, understanding and peace"
Show More
Hometown:
Kingsland, Georgia
---
No upcoming shows
Send a request to BakeMusic to play in your city
Bandsintown Merch
Circle Hat
$25.00
Circle Beanie
$20.00
Rainbow T-Shirt
$30.00
Live Collage Sweatshirt
$45.00
About BakeMusic
BakeMusic is trailing his own path while on his debut journey into the gospel arena. While raised with deep Christian roots, the R&B genre has always been a passion of his and this is displayed in his sound. His smooth, contemporary and melodic sound gives way to a powerful message of shortcomings, trials, tribulations and God's grace in a way that could only come from the raw testimony of the one who lived the stories being told. The Georgia native plans to release his debut album in 2021 with only one purpose: "I want to share my story and some of my shortcomings to hopefully provide others with some inspiration to overcome theirs. I want to make music that's true to me and the everyday struggle and surviving with only God's love, understanding and peace"
Show More
Hometown:
Kingsland, Georgia
---
Get the full experience with the Bandsintown app.