No upcoming shows
Send a request to Divided By Friday to play in your city
Fan Reviews
I loved the show and meeting you was amazing
Little Rock, AR
@
Juanita's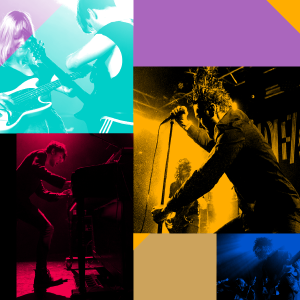 They were amazing!!! 100 out of 10
Omaha, NE
@
Slowdown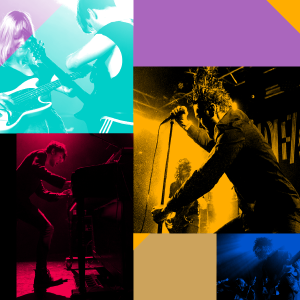 I'd never heard of them before but but they were good and I met the lead singer
Dallas, TX
@
The Door
View More Fan Reviews
About Divided By Friday
Musicians can learn any number of things, but you can't teach soul. You either have it or you don't. For Divided By Friday, soul is where they came from: a spirit and embedded emotion that permeates every second of Modern Memoirs, the group's new Hopeless Records EP. Mixing the timeless sentiment of old-school acts like Frank Sinatra with the innovation of contemporary chart-toppers like OneRepublic and Justin Timberlake, Modern Memoirs was guided by acclaimed production team Zack Odom and Kenneth Mount (All Time Low, Cartel, Jimmy Eat World). The EP marks a gigantic leap forward for the trio; in the past, Divided By Friday had a tendency to bury their pop sensibilities under walls of hard-charged guitar riffs and ferocious drumming. This time around though, there's more focus on the song, the performances, the truly magical moments when a lyric and melody combine to make you feel something deep down. You'll hear the soul and raw emotion all over Modern Memoirs—from the record-opening "You Fooled Me," which boasts a tried-and-true gospel choir, through the soaring string swells and impassioned yearning of "Longer Than Forever." "I grew up going to a Southern gospel church, and every week I'd go sing with the choir," explains Villanueva. "Gospel music is a part of my background and everyday life. If you grow up in the South, you know who these famous gospel and soul singers are. It's something that's always been a part of who we are." Since forming in 2005, the North Carolina trio have toured the world, performing as part of the Vans Warped Tour, supporting acts like All Time Low and Hit the Lights, and even traveling to Japan for two appearances on the Beyond[The]Blue Tour. But they eventually tired of the sound-alike scene that bore them and set to work revamping their musical style. "It's always been a collective idea of pushing ourselves and trying new sounds," guitarist Matt Morgan says. "We're tired of trying to be the next whoever. Those songs have been written 50 times already. As a songwriter, if you're not trying to make your songs the best, what are you writing for?" "We've always listened to pop music," Villanueva adds. "I grew up listening to pop music. We were trying to sneak it in and find little ways to get away with it. We got tired of that and decided to just go with what we're most comfortable with." The group's new sound should endear them to an even broader fan base. The band now have the polish and poise to hang with more mainstream acts, but coming up as rock musicians gives Divided By Friday an edge and different way of approaching what many consider a stale genre. For the band, this exploration into uncharted territories means they've effectively thrown out the rule book on what Divided By Friday should sound like, giving them the confidence and drive to keep one-upping themselves. "We're starting to write our full-length album now, and there are already songs all over the place," Morgan explains. "We love so many different kinds of pop music, and we now have so much freedom to let the music take us to new places. The future is wide open." -Written by Evan Lucy Modern Memoirs out NOW
https://itunes.apple.com/us/album/modern-memoirs-ep/id686198303
and
http://hopelessrecords.com/dividedbyfriday
Read More
Band Members:
Matt Morgan, Jose Villanueva
Hometown:
Laurinburg, North Carolina
---
No upcoming shows
Send a request to Divided By Friday to play in your city
Fan Reviews
I loved the show and meeting you was amazing
Little Rock, AR
@
Juanita's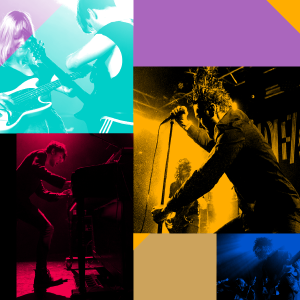 They were amazing!!! 100 out of 10
Omaha, NE
@
Slowdown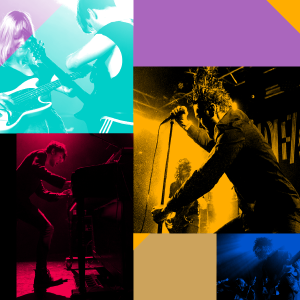 I'd never heard of them before but but they were good and I met the lead singer
Dallas, TX
@
The Door
View More Fan Reviews
About Divided By Friday
Musicians can learn any number of things, but you can't teach soul. You either have it or you don't. For Divided By Friday, soul is where they came from: a spirit and embedded emotion that permeates every second of Modern Memoirs, the group's new Hopeless Records EP. Mixing the timeless sentiment of old-school acts like Frank Sinatra with the innovation of contemporary chart-toppers like OneRepublic and Justin Timberlake, Modern Memoirs was guided by acclaimed production team Zack Odom and Kenneth Mount (All Time Low, Cartel, Jimmy Eat World). The EP marks a gigantic leap forward for the trio; in the past, Divided By Friday had a tendency to bury their pop sensibilities under walls of hard-charged guitar riffs and ferocious drumming. This time around though, there's more focus on the song, the performances, the truly magical moments when a lyric and melody combine to make you feel something deep down. You'll hear the soul and raw emotion all over Modern Memoirs—from the record-opening "You Fooled Me," which boasts a tried-and-true gospel choir, through the soaring string swells and impassioned yearning of "Longer Than Forever." "I grew up going to a Southern gospel church, and every week I'd go sing with the choir," explains Villanueva. "Gospel music is a part of my background and everyday life. If you grow up in the South, you know who these famous gospel and soul singers are. It's something that's always been a part of who we are." Since forming in 2005, the North Carolina trio have toured the world, performing as part of the Vans Warped Tour, supporting acts like All Time Low and Hit the Lights, and even traveling to Japan for two appearances on the Beyond[The]Blue Tour. But they eventually tired of the sound-alike scene that bore them and set to work revamping their musical style. "It's always been a collective idea of pushing ourselves and trying new sounds," guitarist Matt Morgan says. "We're tired of trying to be the next whoever. Those songs have been written 50 times already. As a songwriter, if you're not trying to make your songs the best, what are you writing for?" "We've always listened to pop music," Villanueva adds. "I grew up listening to pop music. We were trying to sneak it in and find little ways to get away with it. We got tired of that and decided to just go with what we're most comfortable with." The group's new sound should endear them to an even broader fan base. The band now have the polish and poise to hang with more mainstream acts, but coming up as rock musicians gives Divided By Friday an edge and different way of approaching what many consider a stale genre. For the band, this exploration into uncharted territories means they've effectively thrown out the rule book on what Divided By Friday should sound like, giving them the confidence and drive to keep one-upping themselves. "We're starting to write our full-length album now, and there are already songs all over the place," Morgan explains. "We love so many different kinds of pop music, and we now have so much freedom to let the music take us to new places. The future is wide open." -Written by Evan Lucy Modern Memoirs out NOW
https://itunes.apple.com/us/album/modern-memoirs-ep/id686198303
and
http://hopelessrecords.com/dividedbyfriday
Read More
Band Members:
Matt Morgan, Jose Villanueva
Hometown:
Laurinburg, North Carolina
---
Get the full experience with the Bandsintown app.