No upcoming shows
Send a request to Missy Lancaster to play in your city
Live Photos of Missy Lancaster
View All Photos
Latest Post
Missy Lancaster
8 months ago
Hey guys!

My band Southbound xo have just released a new video for our latest single 'Bar High' featuring lots of fun footage from recently live shows.

Check it out NOW at: https://www.youtube.com/watch?v=wRyKt_y-uX8

Missy xo
Bandsintown Merch
Circle Hat
$25.00
Circle Beanie
$20.00
Rainbow T-Shirt
$30.00
Live Collage Sweatshirt
$45.00
Fan Reviews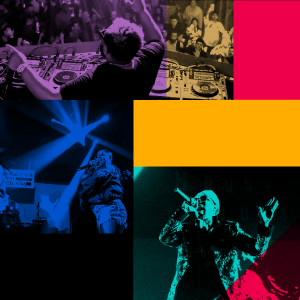 Really great show. Would love for you to do it again next year
Thirlmere, Australia
@
Thirlmere Festival of Steam - Thilmere
About Missy Lancaster
Music is at its most powerful when it hits a nerve, something singer-songwriter Missy Lancaster knows intimately. For in her twenty-two years, music has granted levity to moments of both pure joy and impossible darkness, guiding the girl from the country town of Picton, NSW, through life's highs and lows with a level of tenderness and comfort akin to the truest friendship. "Music has the ability to make you feel any kind of emotion," says Lancaster. "Anytime I feel anxious, happy or sad, music is the thing that I go to." With a keen early interest in singing and songwriting together with an eclectic array of musical influences, Lancaster has grown into a dynamic musician capable of moving seamlessly through a diverse range of genres. Her recent efforts erase the line between various styles and forms shaping a singular sound that defies any easy categorization. It is a sound that has its roots in Nashville, Tennessee, Lancaster's home away from home and the backdrop to both her independent EP, Missy, which led to a record deal with Sony, and her upcoming debut album, set for release in 2018. "Nashville is such an inspirational place. It is the most amazing place I've ever been to," she says. There are reasons, Lancaster notes, why her connection to the city runs especially deep. "I go over to Nashville and there are so many full-time writers, so many full-time musicians and everyone is doing what they love and literally pouring their heart out whether it's through songwriting or even just playing in a bar one night." From the streets to the studio and out onto the stage, the progressive style of songwriting synonymous with the Nashville sound lends itself well to Lancaster's own forward-looking, genre-busting vision. "I really enjoy going into the room with many different writers… I listen to so many different kinds of music so I find I have a wide variety of genres that influence my writing style and the way I sing. I really love when two genres of music come together," she says. With her debut album well on the way, Lancaster has found herself in a place of unrestrained personal and creative growth. "I have a different perspective now; if I'm going through something I'm like, 'OK cool, that means I can write a song about it.' It's a really good way to express my emotions," she says. Having opened up like never before, Lancaster's latest efforts tell stories of both the euphoric and agonizing actualities of life underscored by a harmonious union of pop, country and rap. Through her intuitive fusion of genres and heart-on-sleeve approach to songwriting, Lancaster speaks to a generation that is less about categorization and labels and more about strong, relatable messages and unique creative expression. Take, for instance, her new single 'Forget', a bighearted lyrical tale that incorporates "a rap style to the verse with a big country-rock sounding chorus." As Lancaster shares, "'Forget' is about a relationship ending and struggling to forget about that person. It comes from a place of vulnerability and reflection. When you're in the midst of it, it seems like everything reminds you of that person and everything you shared." Created in collaboration with sought-after Nashville writer/producer Josh Kerr (writing credits include Dylan Scott's recent #1 US hit 'My Girl' as well as Kelsea Ballerini's chart-toppers 'Love Me Like You Mean It' and 'Dibs'), 'Forget' proved at once effortless and cathartic, a stream-of-consciousness narrative that resonates on the most human level. "I think everyone can relate to the song on a personal level as heartbreak is such a universal thing in life and everyone experiences heartbreak at some point," she says. Of the day spent laying down the track with Kerr, Lancaster recalls, "I had the melody in my head for months and took the idea to Josh in Nashville. We wrote the song in about half an hour... The words and the melody just came to us so easily." Additionally, Kerr has produced a number of songs that will ultimately appear on the debut album alongside tracks Lancaster has recorded with Nashville-based, Australian producer Lindsay Rimes who has received acclaim in recent years for his work with LOCASH and The McClymonts and is currently working with Kylie Minogue on her next musical project. Needless to say, Lancaster is a songwriter in the throes of discovering who she is and the experiences she feels unreservedly ready to share including the toughest of all, her battle with anorexia. "When I was 16 I was diagnosed with an eating disorder and I had that on and off until I was about 20," she says. "It got to the point where going into the hospital was making me more sick and I thought, 'I can't live like this anymore.' So I decided to take a more holistic approach." With the dark days trailing further and further into the distance, Lancaster has gained enough perspective to filter the experience through her work and in doing so, illustrate the thoughts, desires and frustrations felt during that time. "This is the first time I've written anything about it. I wasn't sure how I was going to approach it. I didn't want it to be from a 'poor me' perspective so I waited until I was feeling completely strong enough to sing about it in an empowering way," she explains. In offering a sonic snapshot of her life, past and present, Lancaster aspires to bridge the gap between artist and audience allowing space for a level of closeness that champions authenticity, conviction and connection above all. "If I can share my journey through my music and just be completely honest about my feelings and my emotions then people will connect with it," she offers. "I really want to show young girls that it doesn't matter what you've been through, you can literally be whatever you want to be." Today, Lancaster remains forever grateful for the fortunate position in which she has found herself. For after all the challenges she has faced along the way, the young talent is relishing in the creative momentum that has prevailed. "This is the first time that I've felt truly happy within myself. I've gotten to a point where I can just let my guard down and I think that really shows through my performance and my songwriting." • Official Page of Sony Music Recording Artist, Missy Lancaster • INA Ambassador • New single 'Forget' out August 25 •
Show More
Hometown:
Sydney, Australia
---
No upcoming shows
Send a request to Missy Lancaster to play in your city
Live Photos of Missy Lancaster
View All Photos
Latest Post
Missy Lancaster
8 months ago
Hey guys!

My band Southbound xo have just released a new video for our latest single 'Bar High' featuring lots of fun footage from recently live shows.

Check it out NOW at: https://www.youtube.com/watch?v=wRyKt_y-uX8

Missy xo
Bandsintown Merch
Circle Hat
$25.00
Circle Beanie
$20.00
Rainbow T-Shirt
$30.00
Live Collage Sweatshirt
$45.00
Fan Reviews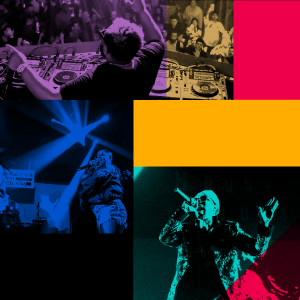 Really great show. Would love for you to do it again next year
Thirlmere, Australia
@
Thirlmere Festival of Steam - Thilmere
About Missy Lancaster
Music is at its most powerful when it hits a nerve, something singer-songwriter Missy Lancaster knows intimately. For in her twenty-two years, music has granted levity to moments of both pure joy and impossible darkness, guiding the girl from the country town of Picton, NSW, through life's highs and lows with a level of tenderness and comfort akin to the truest friendship. "Music has the ability to make you feel any kind of emotion," says Lancaster. "Anytime I feel anxious, happy or sad, music is the thing that I go to." With a keen early interest in singing and songwriting together with an eclectic array of musical influences, Lancaster has grown into a dynamic musician capable of moving seamlessly through a diverse range of genres. Her recent efforts erase the line between various styles and forms shaping a singular sound that defies any easy categorization. It is a sound that has its roots in Nashville, Tennessee, Lancaster's home away from home and the backdrop to both her independent EP, Missy, which led to a record deal with Sony, and her upcoming debut album, set for release in 2018. "Nashville is such an inspirational place. It is the most amazing place I've ever been to," she says. There are reasons, Lancaster notes, why her connection to the city runs especially deep. "I go over to Nashville and there are so many full-time writers, so many full-time musicians and everyone is doing what they love and literally pouring their heart out whether it's through songwriting or even just playing in a bar one night." From the streets to the studio and out onto the stage, the progressive style of songwriting synonymous with the Nashville sound lends itself well to Lancaster's own forward-looking, genre-busting vision. "I really enjoy going into the room with many different writers… I listen to so many different kinds of music so I find I have a wide variety of genres that influence my writing style and the way I sing. I really love when two genres of music come together," she says. With her debut album well on the way, Lancaster has found herself in a place of unrestrained personal and creative growth. "I have a different perspective now; if I'm going through something I'm like, 'OK cool, that means I can write a song about it.' It's a really good way to express my emotions," she says. Having opened up like never before, Lancaster's latest efforts tell stories of both the euphoric and agonizing actualities of life underscored by a harmonious union of pop, country and rap. Through her intuitive fusion of genres and heart-on-sleeve approach to songwriting, Lancaster speaks to a generation that is less about categorization and labels and more about strong, relatable messages and unique creative expression. Take, for instance, her new single 'Forget', a bighearted lyrical tale that incorporates "a rap style to the verse with a big country-rock sounding chorus." As Lancaster shares, "'Forget' is about a relationship ending and struggling to forget about that person. It comes from a place of vulnerability and reflection. When you're in the midst of it, it seems like everything reminds you of that person and everything you shared." Created in collaboration with sought-after Nashville writer/producer Josh Kerr (writing credits include Dylan Scott's recent #1 US hit 'My Girl' as well as Kelsea Ballerini's chart-toppers 'Love Me Like You Mean It' and 'Dibs'), 'Forget' proved at once effortless and cathartic, a stream-of-consciousness narrative that resonates on the most human level. "I think everyone can relate to the song on a personal level as heartbreak is such a universal thing in life and everyone experiences heartbreak at some point," she says. Of the day spent laying down the track with Kerr, Lancaster recalls, "I had the melody in my head for months and took the idea to Josh in Nashville. We wrote the song in about half an hour... The words and the melody just came to us so easily." Additionally, Kerr has produced a number of songs that will ultimately appear on the debut album alongside tracks Lancaster has recorded with Nashville-based, Australian producer Lindsay Rimes who has received acclaim in recent years for his work with LOCASH and The McClymonts and is currently working with Kylie Minogue on her next musical project. Needless to say, Lancaster is a songwriter in the throes of discovering who she is and the experiences she feels unreservedly ready to share including the toughest of all, her battle with anorexia. "When I was 16 I was diagnosed with an eating disorder and I had that on and off until I was about 20," she says. "It got to the point where going into the hospital was making me more sick and I thought, 'I can't live like this anymore.' So I decided to take a more holistic approach." With the dark days trailing further and further into the distance, Lancaster has gained enough perspective to filter the experience through her work and in doing so, illustrate the thoughts, desires and frustrations felt during that time. "This is the first time I've written anything about it. I wasn't sure how I was going to approach it. I didn't want it to be from a 'poor me' perspective so I waited until I was feeling completely strong enough to sing about it in an empowering way," she explains. In offering a sonic snapshot of her life, past and present, Lancaster aspires to bridge the gap between artist and audience allowing space for a level of closeness that champions authenticity, conviction and connection above all. "If I can share my journey through my music and just be completely honest about my feelings and my emotions then people will connect with it," she offers. "I really want to show young girls that it doesn't matter what you've been through, you can literally be whatever you want to be." Today, Lancaster remains forever grateful for the fortunate position in which she has found herself. For after all the challenges she has faced along the way, the young talent is relishing in the creative momentum that has prevailed. "This is the first time that I've felt truly happy within myself. I've gotten to a point where I can just let my guard down and I think that really shows through my performance and my songwriting." • Official Page of Sony Music Recording Artist, Missy Lancaster • INA Ambassador • New single 'Forget' out August 25 •
Show More
Hometown:
Sydney, Australia
---
Get the full experience with the Bandsintown app.