No upcoming shows
Send a request to Justin Lee to play in your city
Bandsintown Merch
Circle Beanie
$20.00
Circle Hat
$25.00
Rainbow T-Shirt
$30.00
Live Collage Sweatshirt
$45.00
Fan Reviews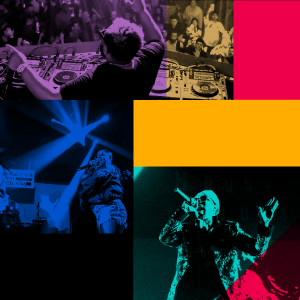 5⭐️⭐️⭐️⭐️⭐️ hands down Justin is an excellent performer..💕This should be 5 stars but it wouldn't let me😫Love it when he plays locally
Minden, NV
@
Carson Valley Inn
About Justin Lee
With deep-seated roots in rural northern Nevada, Justin Lee brings the traditional story written lyrics with a modern country-rock twist. Growing up in a small town of Castro Valley, CA, Lee had a dream and a goal in mind. He was starving to jump-start his career and prove that a small town boy can become the name in lights.

Justin has been writing songs since he was a teenager. After long, relentless hours and many trips to Nashville, Justin mastered his craft with some of the top Nashville producers, engineers, songwriters and musicians. In August of 2017, Justin released his current single, "Like I've Fallen" off of his first EP, "Where I Belong." Shortly after the single was released, the music video for "Like I've Fallen" hit YouTube and VEVO.

"My new single, "Like I've Fallen," has true meaning to me. This is the love story everyone wants. I lived it and it didn't work out. But it made for a beautiful song and an even better video. I am so grateful for where this song will lead me in my career." Lee said. "2018, is going to be a good year. I just feel it. I am excited to take my music to the next level."

Justin started performing and building his fan base in 2015. He became a known name in the Country Music scene in Northern Nevada and Northern California. Lee has opened for artists such as, The Band Perry, Jake Owen, Dustin Lynch, Parmalee, Love & Theft, Sammy Kershaw and Marc Chesnutt. When Justin steps out on that stage, his energy and charming charisma sucks in the crowd, gets the party started and leaves a lasting impression.

For 2018, Justin is focused on writing more music his fans can relate to and hitting the studio to record for his first full-length album coming spring 2019. "Thank you to everyone who has supported my music this far. I can't wait to get out on the road and see where this journey takes us."
Show More
Hometown:
Yerington, Nevada
---
No upcoming shows
Send a request to Justin Lee to play in your city
Bandsintown Merch
Circle Beanie
$20.00
Circle Hat
$25.00
Rainbow T-Shirt
$30.00
Live Collage Sweatshirt
$45.00
Fan Reviews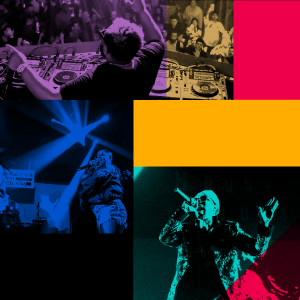 5⭐️⭐️⭐️⭐️⭐️ hands down Justin is an excellent performer..💕This should be 5 stars but it wouldn't let me😫Love it when he plays locally
Minden, NV
@
Carson Valley Inn
About Justin Lee
With deep-seated roots in rural northern Nevada, Justin Lee brings the traditional story written lyrics with a modern country-rock twist. Growing up in a small town of Castro Valley, CA, Lee had a dream and a goal in mind. He was starving to jump-start his career and prove that a small town boy can become the name in lights.

Justin has been writing songs since he was a teenager. After long, relentless hours and many trips to Nashville, Justin mastered his craft with some of the top Nashville producers, engineers, songwriters and musicians. In August of 2017, Justin released his current single, "Like I've Fallen" off of his first EP, "Where I Belong." Shortly after the single was released, the music video for "Like I've Fallen" hit YouTube and VEVO.

"My new single, "Like I've Fallen," has true meaning to me. This is the love story everyone wants. I lived it and it didn't work out. But it made for a beautiful song and an even better video. I am so grateful for where this song will lead me in my career." Lee said. "2018, is going to be a good year. I just feel it. I am excited to take my music to the next level."

Justin started performing and building his fan base in 2015. He became a known name in the Country Music scene in Northern Nevada and Northern California. Lee has opened for artists such as, The Band Perry, Jake Owen, Dustin Lynch, Parmalee, Love & Theft, Sammy Kershaw and Marc Chesnutt. When Justin steps out on that stage, his energy and charming charisma sucks in the crowd, gets the party started and leaves a lasting impression.

For 2018, Justin is focused on writing more music his fans can relate to and hitting the studio to record for his first full-length album coming spring 2019. "Thank you to everyone who has supported my music this far. I can't wait to get out on the road and see where this journey takes us."
Show More
Hometown:
Yerington, Nevada
---
Get the full experience with the Bandsintown app.