No upcoming shows
Send a request to Shantel Norman to play in your city
Bandsintown Merch
Circle Hat
$25.00
Circle Beanie
$20.00
Rainbow T-Shirt
$30.00
Live Collage Sweatshirt
$45.00
Fan Reviews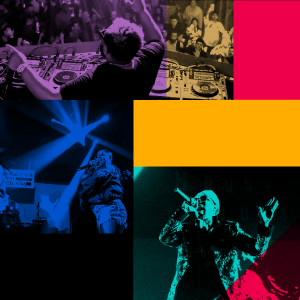 the show was awesome
Sarasota, FL
@
Trinity Christian Fellowship Center
About Shantel Norman
Shantel Norman is a native of Lexington, North Carolina where she first discover that she could be the next best soulful, R&B, Pop singer. At the age of 15 working at the Dairy Queen in her hometown she was listening to the radio and heard that Mary J Blige was going to be coming to a city near her. Mary J Blige is Shantel's Idol and she wanted to go to the concert so bad. The competition on the radio stated the person who could sing Mary J Blige's song "A Dream" could win front row tickets to her concert. Shantel called the station and sung Mary J Blige's "A Dream" like Mary J Blige was listening on the other line and blew everyone away. ​ Ever since her first outbreak with the radio station they helped her get gigs for local bands and openings for venues. People around the triad found out about this spectatular talent churches, mass choirs, and others wanted her to be a part of them. And as much as Shantel loves Gospel music she would not turn anyone down she would sing for as many churches, choirs, and etc as she can. ​ Now living in the Bradenton/Sarasota area of Florida for a different atmosphere and to attract more fans. Shantel had teamed up with a Gospel Band called Truality that loved to play inspiring music to uplift everyones soul. While singing with Truality Shantel realized she really does have a gift that could touch everyone in all Genres of music. Eventually the band wanted to make changes and decided to end the group Truality. Shantel then moved on to a Pop, Soul, Funk, and Rock 8 piece band called Kickin' Again. She was right in her era and loved seeing different families and friends dancing and having a good time to old rock and roll, funk music she enjoyed every bit of it. ​ Shantel has competed in many talent shows such as Triad Idol for the triad area of North Carolina winning a spot as one of the finalist, the Omega Psi Phi talent show winning 2nd place, and recently this Summer 2011 was the ABC network reality show Karaoke Battle USA, in which was hosted by Joey Fatone (N-Sync) and the panel of judges Carnie Wilson (WilsonPhillips), Joe Levy (Editor-of-Chief Rolling Stones and Maxim magazine), and Brian "The Cowboy"Scott (Former Karaoke World Champion, and Country Songwriter). Shantel was the 2nd place finalist as one of the best singers in the USA. Shantel has also sung at the Legendary Apollo Theater in Harlem NY and came in 2nd place singing Tina Turners "Whats Love Got To Do With It." Shantel recently won the 2016 Herald-Tribunes Readers Choice Award as 'Best Local Entertainment' in the category 'Best Musical Group'. ​ In the area Shantel has sung for the Sarasota film Festival, Sarasota National Cemetery honoring our Vets, Southwest Florida American Red Cross, Sarasota Classic Car Museum where she had her first SOLD OUT concert and that is just to name a few. ​ Shantel also volunteers and participates in lots of charities such as the American Red Cross, Learn to Fish Recovery Center, Alzheimer Disease, and lots more. ​ You can now catch Shantel singing in the area with the well-known reggae groups Jah Movement Reggae Band, Democracy Reggae Band, 70s Funk and Soul Band Reverend Barry and Funktastic Soul feat. The Hellacious Horns, the Dan Dembicki Trio, her own gospel group with Truality called "Shantel Norman and Truality" and plenty of other solo gigs with her own band "Shantel" performing Funk, Soul, NeoSoul, Rock, R&B, Reggae and plenty more. ​ She has been inspired by herself and other great artists such as Mary J Blige, Chaka Khan, Tina Turner, Aretha Franklin, Amy Winehouse, Adele, Fantasia, Lady Saw, Estelle, and Hortense Ellis . She is a down right soulful singer with a little Amy Winehouse twang and an awesome dancehall go getter. Shantel loves to sing from her heart and soul and making her fans have a great time and making sure they are entertained well when she steps on stage
Show More
Genres:
Gospel, Hip Hop, Reggae
Band Members:
Shantel Norman
Hometown:
Sarasota, Florida
---
No upcoming shows
Send a request to Shantel Norman to play in your city
Bandsintown Merch
Circle Hat
$25.00
Circle Beanie
$20.00
Rainbow T-Shirt
$30.00
Live Collage Sweatshirt
$45.00
Fan Reviews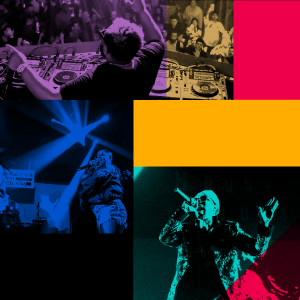 the show was awesome
Sarasota, FL
@
Trinity Christian Fellowship Center
About Shantel Norman
Shantel Norman is a native of Lexington, North Carolina where she first discover that she could be the next best soulful, R&B, Pop singer. At the age of 15 working at the Dairy Queen in her hometown she was listening to the radio and heard that Mary J Blige was going to be coming to a city near her. Mary J Blige is Shantel's Idol and she wanted to go to the concert so bad. The competition on the radio stated the person who could sing Mary J Blige's song "A Dream" could win front row tickets to her concert. Shantel called the station and sung Mary J Blige's "A Dream" like Mary J Blige was listening on the other line and blew everyone away. ​ Ever since her first outbreak with the radio station they helped her get gigs for local bands and openings for venues. People around the triad found out about this spectatular talent churches, mass choirs, and others wanted her to be a part of them. And as much as Shantel loves Gospel music she would not turn anyone down she would sing for as many churches, choirs, and etc as she can. ​ Now living in the Bradenton/Sarasota area of Florida for a different atmosphere and to attract more fans. Shantel had teamed up with a Gospel Band called Truality that loved to play inspiring music to uplift everyones soul. While singing with Truality Shantel realized she really does have a gift that could touch everyone in all Genres of music. Eventually the band wanted to make changes and decided to end the group Truality. Shantel then moved on to a Pop, Soul, Funk, and Rock 8 piece band called Kickin' Again. She was right in her era and loved seeing different families and friends dancing and having a good time to old rock and roll, funk music she enjoyed every bit of it. ​ Shantel has competed in many talent shows such as Triad Idol for the triad area of North Carolina winning a spot as one of the finalist, the Omega Psi Phi talent show winning 2nd place, and recently this Summer 2011 was the ABC network reality show Karaoke Battle USA, in which was hosted by Joey Fatone (N-Sync) and the panel of judges Carnie Wilson (WilsonPhillips), Joe Levy (Editor-of-Chief Rolling Stones and Maxim magazine), and Brian "The Cowboy"Scott (Former Karaoke World Champion, and Country Songwriter). Shantel was the 2nd place finalist as one of the best singers in the USA. Shantel has also sung at the Legendary Apollo Theater in Harlem NY and came in 2nd place singing Tina Turners "Whats Love Got To Do With It." Shantel recently won the 2016 Herald-Tribunes Readers Choice Award as 'Best Local Entertainment' in the category 'Best Musical Group'. ​ In the area Shantel has sung for the Sarasota film Festival, Sarasota National Cemetery honoring our Vets, Southwest Florida American Red Cross, Sarasota Classic Car Museum where she had her first SOLD OUT concert and that is just to name a few. ​ Shantel also volunteers and participates in lots of charities such as the American Red Cross, Learn to Fish Recovery Center, Alzheimer Disease, and lots more. ​ You can now catch Shantel singing in the area with the well-known reggae groups Jah Movement Reggae Band, Democracy Reggae Band, 70s Funk and Soul Band Reverend Barry and Funktastic Soul feat. The Hellacious Horns, the Dan Dembicki Trio, her own gospel group with Truality called "Shantel Norman and Truality" and plenty of other solo gigs with her own band "Shantel" performing Funk, Soul, NeoSoul, Rock, R&B, Reggae and plenty more. ​ She has been inspired by herself and other great artists such as Mary J Blige, Chaka Khan, Tina Turner, Aretha Franklin, Amy Winehouse, Adele, Fantasia, Lady Saw, Estelle, and Hortense Ellis . She is a down right soulful singer with a little Amy Winehouse twang and an awesome dancehall go getter. Shantel loves to sing from her heart and soul and making her fans have a great time and making sure they are entertained well when she steps on stage
Show More
Genres:
Gospel, Hip Hop, Reggae
Band Members:
Shantel Norman
Hometown:
Sarasota, Florida
---
Get the full experience with the Bandsintown app.