No upcoming shows
Send a request to Chuuwee to play in your city
Bandsintown Merch
Circle Hat
$25.00
Circle Beanie
$20.00
Rainbow T-Shirt
$30.00
Live Collage Sweatshirt
$45.00
Fan Reviews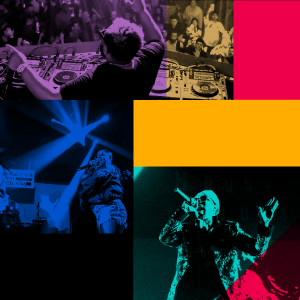 incredible isn't even the word
Los Angeles, CA
@
Exact Science Art Gallery
About Chuuwee
They say the apple doesn't fall far from the tree. That seems to be the case with Sacramento's Chuuwee a.k.a Chez Rivierra. Most young emcees name the upper echelon of rap royalty such as Jay Z, Pac, and Nas as influences, and while Chuuwee does acknowledges those artists as influences, he mainly names two major influences at the top of his list: East coast hip-hop duo Gang Starr and his mother. While Chuuwee was writing poetry at the tender age of 5 years old, his mother studied music production and it was in their home studio where the seeds of Chuuwee's artistic aptitudes were planted, as he witnessed the creative the art form that is hip-hop. Between that and Gang Starr's "Mass Appeal" video, not only was the seed planted, it was poised to start growing. Discouraged after his first attempt at writing a rap to Beethoven's "Greensleeves" as a child, it wasn't until his early high school years where he knew verse and flow would be his life path, but unfortunately, the discouragement continued. While in a group called The Squad, the talented teen was constantly picked on by group members, but that intimidation soon wore off when Chuuwee gained a fan base and notoriety at school poetry slams where he would rap and perform his poetry. Now only 22 years old, the Sac-Town rhymesayer has already opened for Mistah Fab, Rakim and Rymefest, not to mention a hefty discography behind him consisting of twelve mixtapes and four albums, but Chuuwee isn't slowing down. "I have a problem, I can't be regular," he explains. "If I'm not doing music, I feel like 'aww man I'm slackin! I'm not putting work in, I'm not grindin, I'm slackin, I gotta make a tape!'" And so it is: he's readying his fifth album titled Thrill, what Chuuwee calls "lyrical trap music." "I blended skate culture with it, cause I'm super into skateboarding…it's just a refreshing sound of what's out today," he said. Already a well-known talent in Northern Cali, Chuuwee could be on the fast track to national, if not international stardom after the masses hear his flow on new songs like "O.P.P," "Kamikaze," and "Holdin" (just to name a few). Chuuwee's Thrill ultimately showcases his artistry consistent with past projects, and triumphing over the naysayers, which, as anyone can testify, is always a Thrill. The Official Facebook Music Page of Chuuwee. Find all info and updates here or
allchucaneat.com
http://en.wikipedia.org/wiki/Chuuwee
IG/Twitter: Chuuw33
Show More
Genres:
Hip Hop, Rap, Hip-hop, Rnb-soul, Future Soul, Trap, Electronic, R&b/soul
Hometown:
Parkway-South Sacramento, California
---
No upcoming shows
Send a request to Chuuwee to play in your city
Bandsintown Merch
Circle Hat
$25.00
Circle Beanie
$20.00
Rainbow T-Shirt
$30.00
Live Collage Sweatshirt
$45.00
Fan Reviews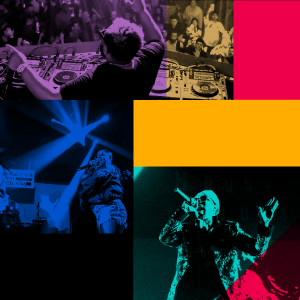 incredible isn't even the word
Los Angeles, CA
@
Exact Science Art Gallery
About Chuuwee
They say the apple doesn't fall far from the tree. That seems to be the case with Sacramento's Chuuwee a.k.a Chez Rivierra. Most young emcees name the upper echelon of rap royalty such as Jay Z, Pac, and Nas as influences, and while Chuuwee does acknowledges those artists as influences, he mainly names two major influences at the top of his list: East coast hip-hop duo Gang Starr and his mother. While Chuuwee was writing poetry at the tender age of 5 years old, his mother studied music production and it was in their home studio where the seeds of Chuuwee's artistic aptitudes were planted, as he witnessed the creative the art form that is hip-hop. Between that and Gang Starr's "Mass Appeal" video, not only was the seed planted, it was poised to start growing. Discouraged after his first attempt at writing a rap to Beethoven's "Greensleeves" as a child, it wasn't until his early high school years where he knew verse and flow would be his life path, but unfortunately, the discouragement continued. While in a group called The Squad, the talented teen was constantly picked on by group members, but that intimidation soon wore off when Chuuwee gained a fan base and notoriety at school poetry slams where he would rap and perform his poetry. Now only 22 years old, the Sac-Town rhymesayer has already opened for Mistah Fab, Rakim and Rymefest, not to mention a hefty discography behind him consisting of twelve mixtapes and four albums, but Chuuwee isn't slowing down. "I have a problem, I can't be regular," he explains. "If I'm not doing music, I feel like 'aww man I'm slackin! I'm not putting work in, I'm not grindin, I'm slackin, I gotta make a tape!'" And so it is: he's readying his fifth album titled Thrill, what Chuuwee calls "lyrical trap music." "I blended skate culture with it, cause I'm super into skateboarding…it's just a refreshing sound of what's out today," he said. Already a well-known talent in Northern Cali, Chuuwee could be on the fast track to national, if not international stardom after the masses hear his flow on new songs like "O.P.P," "Kamikaze," and "Holdin" (just to name a few). Chuuwee's Thrill ultimately showcases his artistry consistent with past projects, and triumphing over the naysayers, which, as anyone can testify, is always a Thrill. The Official Facebook Music Page of Chuuwee. Find all info and updates here or
allchucaneat.com
http://en.wikipedia.org/wiki/Chuuwee
IG/Twitter: Chuuw33
Show More
Genres:
Hip Hop, Rap, Hip-hop, Rnb-soul, Future Soul, Trap, Electronic, R&b/soul
Hometown:
Parkway-South Sacramento, California
---
Get the full experience with the Bandsintown app.