No upcoming shows
Send a request to Linden to play in your city
Bandsintown Merch
Circle Hat
$25.00
Circle Beanie
$20.00
Rainbow T-Shirt
$30.00
Live Collage Sweatshirt
$45.00
Fan Reviews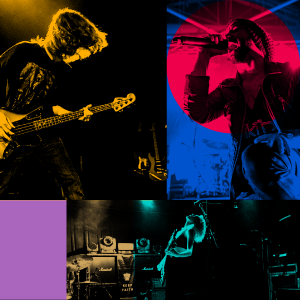 Astonishing performance as always - Shame about the ignorant idiots chattering at the front
Glasgow, United Kingdom
@
Oran Mor
About Linden
My name is Joe McAlinden. I used to have a band called Superstar who were originally signed to Creation Records in 1992 by Alan McGee and, up until 2000, released around seven albums. I have played/written/collaborated with many people including Teenage Fanclub, Big Star/Alex Chilton, Rod Stewart, The Boy Hairdressers, BMX Bandits, Matthew Sweet, Jim Lambie, Alan Warner, NOM, BBC Scottish Symphony Orchestra and lots more. I continue to write and record music from my wee studio up here in Argyll and have just finished recording and mixing my 2nd album, Rest & Be Thankful, with Edwyn Collins and Seb Lewsley which will be released June 2015 on AED Records (UK) and Slumberland Records (US). In a nutshell, that's about it. Linden is the latest musical project from writer/producer and ex Superstar Joe McAlinden releasing music on Edwyn Collins AED Records & Slumberland Records
Show More
Genres:
Pop, Pop Rock, Rural Pop
---
No upcoming shows
Send a request to Linden to play in your city
Bandsintown Merch
Circle Hat
$25.00
Circle Beanie
$20.00
Rainbow T-Shirt
$30.00
Live Collage Sweatshirt
$45.00
Fan Reviews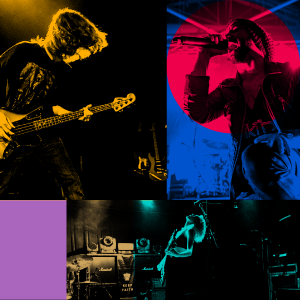 Astonishing performance as always - Shame about the ignorant idiots chattering at the front
Glasgow, United Kingdom
@
Oran Mor
About Linden
My name is Joe McAlinden. I used to have a band called Superstar who were originally signed to Creation Records in 1992 by Alan McGee and, up until 2000, released around seven albums. I have played/written/collaborated with many people including Teenage Fanclub, Big Star/Alex Chilton, Rod Stewart, The Boy Hairdressers, BMX Bandits, Matthew Sweet, Jim Lambie, Alan Warner, NOM, BBC Scottish Symphony Orchestra and lots more. I continue to write and record music from my wee studio up here in Argyll and have just finished recording and mixing my 2nd album, Rest & Be Thankful, with Edwyn Collins and Seb Lewsley which will be released June 2015 on AED Records (UK) and Slumberland Records (US). In a nutshell, that's about it. Linden is the latest musical project from writer/producer and ex Superstar Joe McAlinden releasing music on Edwyn Collins AED Records & Slumberland Records
Show More
Genres:
Pop, Pop Rock, Rural Pop
---
Get the full experience with the Bandsintown app.