No upcoming shows
Send a request to Savannah Harmon to play in your city
Fan Reviews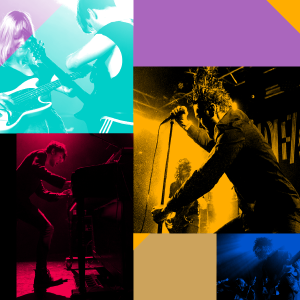 It was amazing, a ton of people packed the place
Camillus, NY
@
Wildcat
Amazing as always with a packed house
Chittenango, NY
@
Yellow Brick Casino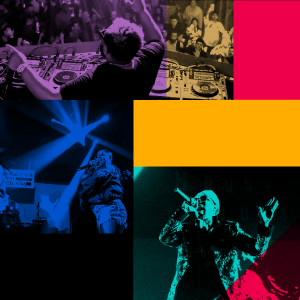 Amazing, big days ahead for this girl
Brewerton, NY
@
Wild Horse Bar And Grill
View More Fan Reviews
About Savannah Harmon
Syracuse, NY native, Savannah Harmon, stems from a state that has a history of producing some of the toughest & most strong-willed individuals in business and entertainment. Harmon also comes from a family whose values are the very definition of well-balanced and supportive. Inspired by the classic icon Johnny Cash and more recently successful, Maren Morris, this talented entertainer began honing her craft at the age of six by accepting roles in local musical productions like "The Sound of Music" and "A Christmas Carol."
"I played Gretel in The Sound of Music, which meant I was constantly learning complicated pieces. Due to all the movement around stage, I was forced to learn vocal control. However, I was so little that I didn't really remember what I'd learned until I picked up vocal lessons and re-visited everything I was taught."

Savannah spent most of her childhood living in a place where independent spirits and an energetic community come together in perfect harmony, Syracuse, New York. It was this community's trademark which taught Harmon the importance of focusing on the things that truly matter & doing what makes you happy.

"My hometown is quiet and small which creates an environment that offers plenty of time to think and demands creativity when coming up with ways to pass the time, but all my experiences and songs took place here. Syracuse, and the people here, will always be close to my heart."

As an adolescent, Savannah attended private school before shifting to home school in the 6th grade. Home school forced her to constantly be around family. Some would say this may cause some tension in a family, but Savannah says it only strengthened their family bond. This life experience set her up for success when it came to exercising patience and understanding.

"Being private schooled until 5th grade meant there were not opportunities for sports or extra curricular activities I could join. I mean, we did have a pine cone fight in 5th grade, but that's definitely not a sport and we all got written up for it."

Knowing exactly where she wanted her passion for music to take her, Savannah began what she refers to as the University of Life. This self-taught academy allows for her to work on her music career full-time.

"If that fails, I'll find somewhere to go where I can become a crime scene investigator and catch serial killers full-time."

Savannah's musical influences demonstrated to her the importance of connecting to a crowd and capturing their attention through lyrics, melodies and stage performance. Her sincere & passionate delivery of her art commands attention when she steps on stage night after night. From the moment she walks on stage, towing her guitar in hand, her fans know they're in for a fun night and a performance that they won't soon forget.

"I love how music constantly evolves; However, I think reverting back to the old creates a sturdy foundation on which you can create a new sound."

Savannah's next project, which she is currently writing and recording will hit country radio later this year. This project is sure to showcase her love of music in multiple genres. Savanah's writing style, production direction and instrumental arrangement bring complexity and texture to her dynamic vocal range providing the honesty and sincerity of country music, combined with the melodic catchiness of Pop, the soul and emotion of Blues without neglecting the musical richness of Rock & Roll.

"The next project is going to be a story of where I was when I was 16 to where I am now. Every song is written either for a specific person or situation, and I can't wait for people to hear it. I'm not the young girl I used to be, after all, 3 years can do a lot to a person, and I want everyone to know exactly what I'm about!"

Savannah uses the same principles that her musical influence Johnny Cash used; writing lyrics down on napkins and writing exclusively from experience, or from the heart. She believes that if the lyrics are honest and the lyrics come from a real place, that song immediately stands out from the others.

"Real stuff is all I ever want to write about. Then, when I take that song to the stage it'll translate into a real performance."

When asked about what advice she would give to someone entering the music industry, Savannah had this to say... - "Work your butt off! Appreciate your fans. Always be willing to lend someone a helping hand and never forget the ones who lent you theirs."
Read More
Genres:
Soul Country, Country Blues
---
No upcoming shows
Send a request to Savannah Harmon to play in your city
Fan Reviews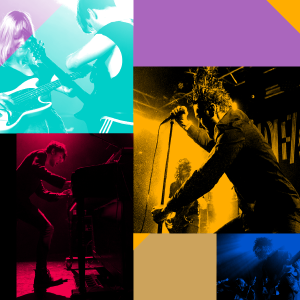 It was amazing, a ton of people packed the place
Camillus, NY
@
Wildcat
Amazing as always with a packed house
Chittenango, NY
@
Yellow Brick Casino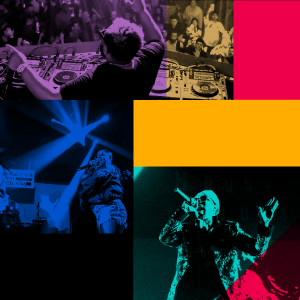 Amazing, big days ahead for this girl
Brewerton, NY
@
Wild Horse Bar And Grill
View More Fan Reviews
About Savannah Harmon
Syracuse, NY native, Savannah Harmon, stems from a state that has a history of producing some of the toughest & most strong-willed individuals in business and entertainment. Harmon also comes from a family whose values are the very definition of well-balanced and supportive. Inspired by the classic icon Johnny Cash and more recently successful, Maren Morris, this talented entertainer began honing her craft at the age of six by accepting roles in local musical productions like "The Sound of Music" and "A Christmas Carol."
"I played Gretel in The Sound of Music, which meant I was constantly learning complicated pieces. Due to all the movement around stage, I was forced to learn vocal control. However, I was so little that I didn't really remember what I'd learned until I picked up vocal lessons and re-visited everything I was taught."

Savannah spent most of her childhood living in a place where independent spirits and an energetic community come together in perfect harmony, Syracuse, New York. It was this community's trademark which taught Harmon the importance of focusing on the things that truly matter & doing what makes you happy.

"My hometown is quiet and small which creates an environment that offers plenty of time to think and demands creativity when coming up with ways to pass the time, but all my experiences and songs took place here. Syracuse, and the people here, will always be close to my heart."

As an adolescent, Savannah attended private school before shifting to home school in the 6th grade. Home school forced her to constantly be around family. Some would say this may cause some tension in a family, but Savannah says it only strengthened their family bond. This life experience set her up for success when it came to exercising patience and understanding.

"Being private schooled until 5th grade meant there were not opportunities for sports or extra curricular activities I could join. I mean, we did have a pine cone fight in 5th grade, but that's definitely not a sport and we all got written up for it."

Knowing exactly where she wanted her passion for music to take her, Savannah began what she refers to as the University of Life. This self-taught academy allows for her to work on her music career full-time.

"If that fails, I'll find somewhere to go where I can become a crime scene investigator and catch serial killers full-time."

Savannah's musical influences demonstrated to her the importance of connecting to a crowd and capturing their attention through lyrics, melodies and stage performance. Her sincere & passionate delivery of her art commands attention when she steps on stage night after night. From the moment she walks on stage, towing her guitar in hand, her fans know they're in for a fun night and a performance that they won't soon forget.

"I love how music constantly evolves; However, I think reverting back to the old creates a sturdy foundation on which you can create a new sound."

Savannah's next project, which she is currently writing and recording will hit country radio later this year. This project is sure to showcase her love of music in multiple genres. Savanah's writing style, production direction and instrumental arrangement bring complexity and texture to her dynamic vocal range providing the honesty and sincerity of country music, combined with the melodic catchiness of Pop, the soul and emotion of Blues without neglecting the musical richness of Rock & Roll.

"The next project is going to be a story of where I was when I was 16 to where I am now. Every song is written either for a specific person or situation, and I can't wait for people to hear it. I'm not the young girl I used to be, after all, 3 years can do a lot to a person, and I want everyone to know exactly what I'm about!"

Savannah uses the same principles that her musical influence Johnny Cash used; writing lyrics down on napkins and writing exclusively from experience, or from the heart. She believes that if the lyrics are honest and the lyrics come from a real place, that song immediately stands out from the others.

"Real stuff is all I ever want to write about. Then, when I take that song to the stage it'll translate into a real performance."

When asked about what advice she would give to someone entering the music industry, Savannah had this to say... - "Work your butt off! Appreciate your fans. Always be willing to lend someone a helping hand and never forget the ones who lent you theirs."
Read More
Genres:
Soul Country, Country Blues
---
Get the full experience with the Bandsintown app.