Stacy Brooks Music
534 Followers
• 18 Upcoming Shows
18 Upcoming Shows
Latest Post
Stacy Brooks Music
7 months ago
Bandsintown Merch
Circle Hat
$25.00
Circle Beanie
$20.00
Rainbow T-Shirt
$30.00
Live Collage Sweatshirt
$45.00
Fan Reviews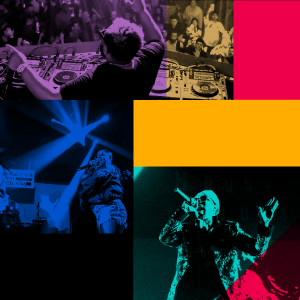 Stacey Brooks was awesome ! I'll definitely go see her again
Annapolis, MD
@
Peerless Rens Club
About Stacy Brooks Music
Hot off the Press!!

January 5th 2020 Stacy fulfilled one of her dreams by joining the living legend Buddy Guy on stage and singing. Just recently on January 14th 2022, another dream came true when she opened for the living legend at his club in Chicago.

Once Stacy Brooks took a deep dive into the Blues, she was quickly dubbed DC Queen of the Blues by her peers and fans in the DC area. However, she doesn't just perform in DC, she is known internationally. Winner of the DC Blues Battle of the Bands, The Stacy Brooks Band has competed in a number of competitions, including the 30th Annual International Blues Challenge in Memphis (2014) and the International Blues Challenge in Memphis (2012). She has been nominated for many other awards numerous times, including for Best Female Blues Vocalist with the Washington Area Music Association for several years.

In 2014, Stacy spent a two month residency in Colombo, Sri Lanka at Club Qbaa owned by Cricket Star Sanath Jayasuriya. While there, she collaborated with musicians from Chicago performing as Stacy Brooks & the 11th Hour Band. Now with a new following in India and Sri Lanka, they plan to return for a command performance.

Among the highlights of her career was portraying her idols Etta James & Koko Taylor in the touring hit Broadway Musical, "Ghost of The Blues" 2013-2016.

Stacy started singing at the age of 5 in Zweibruken Germany at an Army show where she received a standing ovation and was on her way! With a diverse background, she brings toe-tapping, head bobbing feel good music that crosses all barriers. She collaborates with other musicians bridging the age gap on the Blues circuit and engaging fans of other genres. In her short time singing the Blues, she has shared the stage with many Blues greats including Kenny Neal, Grammy Award Winner Sugar Blue, Guitar Legend Bobby Parker (R.I.P), Larry Mud Morganfield (oldest son of Muddy Waters), Ronnie Baker Brooks, Grammy Nominated Billy Branch, Eddie Shaw, Willie "Big Eyes" Smith (R.I.P.), and Biscuit Miller, just to name a few.

Her album Love Peace and The Blues (2014) is still in rotation and continues to get rave reviews.

Her arrangements keep the integrity of traditional Chicago, Delta Blues with a fresh spin. Her upcoming CD "German Chocolate" will have songs in German, that is hot funky German Blues as only Stacy Brooks can deliver!


A versatile artist, Stacy Brooks performs with an acoustic guitar and or with keys in a piano bar setting. She is currently on tour as the pandemic allows. You can find her at Madam's Organ in Adams Morgan in DC every Sunday. Look on the menu and quench your thirst with a Stacy Brooks Drink. Yes, she's on the menu too!


Stacy is a multi award nominated artist with nominations for:
2007 for New Artist of the Year
2009 for her Live @ the Surf Club CD for Best Blues Recording
2011 for Love, Peace & The Blues for Best Blues Recording
2009, 2010, 2011, 2012 Female Blues Vocalist all from the Washington Area Music Association
Show More
Hometown:
Washington, District of Columbia
---
Latest Post
Stacy Brooks Music
7 months ago
Bandsintown Merch
Circle Hat
$25.00
Circle Beanie
$20.00
Rainbow T-Shirt
$30.00
Live Collage Sweatshirt
$45.00
Fan Reviews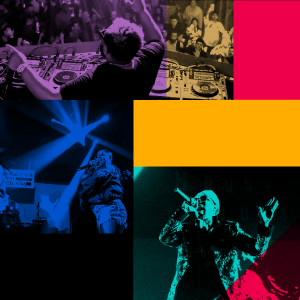 Stacey Brooks was awesome ! I'll definitely go see her again
Annapolis, MD
@
Peerless Rens Club
About Stacy Brooks Music
Hot off the Press!!

January 5th 2020 Stacy fulfilled one of her dreams by joining the living legend Buddy Guy on stage and singing. Just recently on January 14th 2022, another dream came true when she opened for the living legend at his club in Chicago.

Once Stacy Brooks took a deep dive into the Blues, she was quickly dubbed DC Queen of the Blues by her peers and fans in the DC area. However, she doesn't just perform in DC, she is known internationally. Winner of the DC Blues Battle of the Bands, The Stacy Brooks Band has competed in a number of competitions, including the 30th Annual International Blues Challenge in Memphis (2014) and the International Blues Challenge in Memphis (2012). She has been nominated for many other awards numerous times, including for Best Female Blues Vocalist with the Washington Area Music Association for several years.

In 2014, Stacy spent a two month residency in Colombo, Sri Lanka at Club Qbaa owned by Cricket Star Sanath Jayasuriya. While there, she collaborated with musicians from Chicago performing as Stacy Brooks & the 11th Hour Band. Now with a new following in India and Sri Lanka, they plan to return for a command performance.

Among the highlights of her career was portraying her idols Etta James & Koko Taylor in the touring hit Broadway Musical, "Ghost of The Blues" 2013-2016.

Stacy started singing at the age of 5 in Zweibruken Germany at an Army show where she received a standing ovation and was on her way! With a diverse background, she brings toe-tapping, head bobbing feel good music that crosses all barriers. She collaborates with other musicians bridging the age gap on the Blues circuit and engaging fans of other genres. In her short time singing the Blues, she has shared the stage with many Blues greats including Kenny Neal, Grammy Award Winner Sugar Blue, Guitar Legend Bobby Parker (R.I.P), Larry Mud Morganfield (oldest son of Muddy Waters), Ronnie Baker Brooks, Grammy Nominated Billy Branch, Eddie Shaw, Willie "Big Eyes" Smith (R.I.P.), and Biscuit Miller, just to name a few.

Her album Love Peace and The Blues (2014) is still in rotation and continues to get rave reviews.

Her arrangements keep the integrity of traditional Chicago, Delta Blues with a fresh spin. Her upcoming CD "German Chocolate" will have songs in German, that is hot funky German Blues as only Stacy Brooks can deliver!


A versatile artist, Stacy Brooks performs with an acoustic guitar and or with keys in a piano bar setting. She is currently on tour as the pandemic allows. You can find her at Madam's Organ in Adams Morgan in DC every Sunday. Look on the menu and quench your thirst with a Stacy Brooks Drink. Yes, she's on the menu too!


Stacy is a multi award nominated artist with nominations for:
2007 for New Artist of the Year
2009 for her Live @ the Surf Club CD for Best Blues Recording
2011 for Love, Peace & The Blues for Best Blues Recording
2009, 2010, 2011, 2012 Female Blues Vocalist all from the Washington Area Music Association
Show More
Hometown:
Washington, District of Columbia
---
Get the full experience with the Bandsintown app.