Akon
2,054,959 Followers
• 2 Upcoming Shows
2 Upcoming Shows
No upcoming shows in your city
Send a request to Akon to play in your city
Live Photos of Akon
View All Photos
Bandsintown Merch
Circle Hat
$25.00
Circle Beanie
$20.00
Rainbow T-Shirt
$30.00
Live Collage Sweatshirt
$45.00
Fan Reviews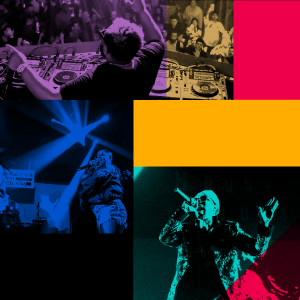 Absolutely amazing
Las Vegas, NV
@
Las Vegas Festival Grounds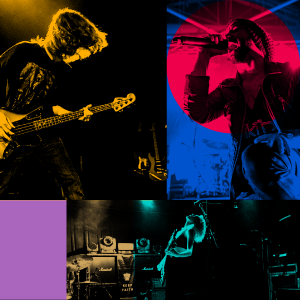 Latoya Frazier
March 26th 2020
litty
Ḑarīyah, Saudi Arabia
@
Diriyah Music Festival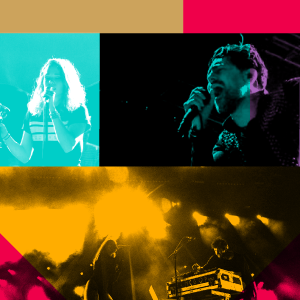 Ismoki
Miami Beach, FL
@
LIV Nightclub
View More Fan Reviews
About Akon
Akon (born Aliaune Damala Badara Akon Thiam on April 30, 1973), is a R&B singer. He was born in St. Louis, Missouri, United States but grew up in Dakar, Senegal and at the age of seven he moved to the USA, settling in Jersey City, New Jersey. He is the son of jazz percussionist Mor Thiam and is fluent in his native language of Wolof as well as English.

Akon grew up in Senegal as a Muslim, eventually settled in New Jersey. There he discovered hip hop for the first time, as well as crime. His first song was entitled "Operations Of Nature," sung when he was fifteen years old. He was jailed for armed robbery and possible drug charges, but he used this time to work on his music. Upon release, Akon began writing and recording tracks in his home studio. The tapes found their way to SRC/Universal, which released Akon's debut LP Trouble June 2004. The album is an interesting hybrid of Akon's silky, West African-styled vocals mixed with East Coast and Southern beats.

His debut album included the singles "Locked Up", "Lonely", "Bonanza (Belly Dancer)", "Pot Of Gold" and "Ghetto". "Locked Up" reached the top 10 in the U.S. and the top 5 in the UK, and was written after Akon served time in jail for grand theft auto. His manager Robert Montanez was gunned to death following a dispute in New Jersey in December 2005. "Ghetto" became a radio hit when it was remixed to include verses from legendary rappers 2Pac and Notorious B.I.G. In 2005, he released the single "Lonely" (which samples Bobby Vinton's "Mr. Lonely"). The song reached the top 10 on the U.S. charts, and was #1 in Australia, the UK and Germany. His album also climbed to #1 in the UK in April, 2005. When music channel The Box had a top ten weekly chart, which was calculated by the amount of video requests, Akon's "Lonely" became the longest running single on the top of the chart, spanning over 15 weeks. It was finally beaten by James Blunt's "You're Beautiful". Recently, he gained more popularity after being featured in the song "Soul Survivor" with rapper Young Jeezy. He also has his own record label, called Konvict Muzik.

Akon's sophomore album, entitled Konvicted, was released on November 14, 2006. Konvicted included collaborations with Snoop Dogg, Styles P and Konvict Muzik label-mates Brick and Lace. Late August 2006, Akon released the single "Smack That" featuring Eminem from the album, as well as a notable new track featuring Styles P, "All My Life", released on a mixtape. The video for "Smack That" was directed by Raymond Garced.

On the week of October 5, Akon broke a record on the Hot 100, as Akon achieved the largest climb in the chart's 48-year-history with "Smack That" featuring Eminem, which rocketed from 95-7. The song's monstrous leap is fueled by its No. 6 debut on Hot Digital Songs with 67,000 copies sold. The 88-spot jump bests the 86-4 move by Vanessa Hudgens, Zac Efron, and Andrew Seeley's "Breaking Free" in February.

Chilli from TLC recently signed with Akon's Konvict Muzik label to release her debut album executive produced by Missy Elliott. Chilli and Akon have recently finished working on 4 new tracks for Chilli's debut solo album due sometime in early 2007. He recently appeared on Bone Thugs-N-Harmony's unreleased song titled "Forget Me" it will be on Bone Thugs-N-Harmony's new album, titled The Bone Thugs Story, it will be released in late 2006 or early 2007. He sings the vocal for the chorus. In October 7, 2006 a short clip of the unfinished song was leaked onto the internet. Layzie Bone's verse is the only one completed.

He has recently been featured in Gwen Stefani's "Sweet Escape" from her latest album Sweet Escape which is scheduled to be released by the end of 2006.

Akon is also planning to work on a full-length movie about his life. The title has been confirmed as Money, Power, Kundi & Respect: A Hustler's Dream, and the release date will be in late 2007. He also appeared in "Poppin' Tags", an episode of television crime-show CSI, performing "Snitch" alongside Obie Trice.

Dreams Come True and video gaming companies SEGA and Sonic Team, has produced music for the upcoming Sonic the Hedgehog video game. These works include a remixed version of Dreams Come True's "Sweet Sweet Sweet" to be titled "SWEET SWEET SWEET -06 AKON MIX-". [3][4] "Sweet Sweet Sweet" was originally the ending theme for Sonic the Hedgehog 2, however Masato Nakamura of Dreams Come True liked the piece of work so much that he added lyrics to it and released the song in both English and Japanese with his band, releasing it in Japanese a week before the release of Sonic the Hedgehog 2'
Show More
Genres:
Rnb-soul, Hip Hop, R&b, Soul, R&b/soul
Hometown:
Atlanta, Georgia
---
No upcoming shows in your city
Send a request to Akon to play in your city
Live Photos of Akon
View All Photos
Bandsintown Merch
Circle Hat
$25.00
Circle Beanie
$20.00
Rainbow T-Shirt
$30.00
Live Collage Sweatshirt
$45.00
Fan Reviews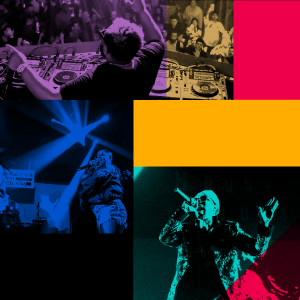 Absolutely amazing
Las Vegas, NV
@
Las Vegas Festival Grounds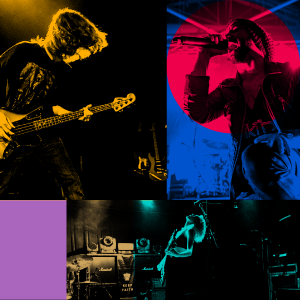 Latoya Frazier
March 26th 2020
litty
Ḑarīyah, Saudi Arabia
@
Diriyah Music Festival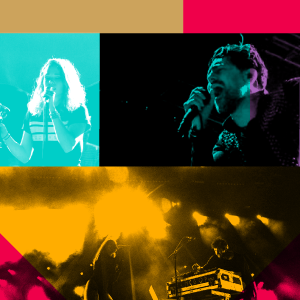 Ismoki
Miami Beach, FL
@
LIV Nightclub
View More Fan Reviews
About Akon
Akon (born Aliaune Damala Badara Akon Thiam on April 30, 1973), is a R&B singer. He was born in St. Louis, Missouri, United States but grew up in Dakar, Senegal and at the age of seven he moved to the USA, settling in Jersey City, New Jersey. He is the son of jazz percussionist Mor Thiam and is fluent in his native language of Wolof as well as English.

Akon grew up in Senegal as a Muslim, eventually settled in New Jersey. There he discovered hip hop for the first time, as well as crime. His first song was entitled "Operations Of Nature," sung when he was fifteen years old. He was jailed for armed robbery and possible drug charges, but he used this time to work on his music. Upon release, Akon began writing and recording tracks in his home studio. The tapes found their way to SRC/Universal, which released Akon's debut LP Trouble June 2004. The album is an interesting hybrid of Akon's silky, West African-styled vocals mixed with East Coast and Southern beats.

His debut album included the singles "Locked Up", "Lonely", "Bonanza (Belly Dancer)", "Pot Of Gold" and "Ghetto". "Locked Up" reached the top 10 in the U.S. and the top 5 in the UK, and was written after Akon served time in jail for grand theft auto. His manager Robert Montanez was gunned to death following a dispute in New Jersey in December 2005. "Ghetto" became a radio hit when it was remixed to include verses from legendary rappers 2Pac and Notorious B.I.G. In 2005, he released the single "Lonely" (which samples Bobby Vinton's "Mr. Lonely"). The song reached the top 10 on the U.S. charts, and was #1 in Australia, the UK and Germany. His album also climbed to #1 in the UK in April, 2005. When music channel The Box had a top ten weekly chart, which was calculated by the amount of video requests, Akon's "Lonely" became the longest running single on the top of the chart, spanning over 15 weeks. It was finally beaten by James Blunt's "You're Beautiful". Recently, he gained more popularity after being featured in the song "Soul Survivor" with rapper Young Jeezy. He also has his own record label, called Konvict Muzik.

Akon's sophomore album, entitled Konvicted, was released on November 14, 2006. Konvicted included collaborations with Snoop Dogg, Styles P and Konvict Muzik label-mates Brick and Lace. Late August 2006, Akon released the single "Smack That" featuring Eminem from the album, as well as a notable new track featuring Styles P, "All My Life", released on a mixtape. The video for "Smack That" was directed by Raymond Garced.

On the week of October 5, Akon broke a record on the Hot 100, as Akon achieved the largest climb in the chart's 48-year-history with "Smack That" featuring Eminem, which rocketed from 95-7. The song's monstrous leap is fueled by its No. 6 debut on Hot Digital Songs with 67,000 copies sold. The 88-spot jump bests the 86-4 move by Vanessa Hudgens, Zac Efron, and Andrew Seeley's "Breaking Free" in February.

Chilli from TLC recently signed with Akon's Konvict Muzik label to release her debut album executive produced by Missy Elliott. Chilli and Akon have recently finished working on 4 new tracks for Chilli's debut solo album due sometime in early 2007. He recently appeared on Bone Thugs-N-Harmony's unreleased song titled "Forget Me" it will be on Bone Thugs-N-Harmony's new album, titled The Bone Thugs Story, it will be released in late 2006 or early 2007. He sings the vocal for the chorus. In October 7, 2006 a short clip of the unfinished song was leaked onto the internet. Layzie Bone's verse is the only one completed.

He has recently been featured in Gwen Stefani's "Sweet Escape" from her latest album Sweet Escape which is scheduled to be released by the end of 2006.

Akon is also planning to work on a full-length movie about his life. The title has been confirmed as Money, Power, Kundi & Respect: A Hustler's Dream, and the release date will be in late 2007. He also appeared in "Poppin' Tags", an episode of television crime-show CSI, performing "Snitch" alongside Obie Trice.

Dreams Come True and video gaming companies SEGA and Sonic Team, has produced music for the upcoming Sonic the Hedgehog video game. These works include a remixed version of Dreams Come True's "Sweet Sweet Sweet" to be titled "SWEET SWEET SWEET -06 AKON MIX-". [3][4] "Sweet Sweet Sweet" was originally the ending theme for Sonic the Hedgehog 2, however Masato Nakamura of Dreams Come True liked the piece of work so much that he added lyrics to it and released the song in both English and Japanese with his band, releasing it in Japanese a week before the release of Sonic the Hedgehog 2'
Show More
Genres:
Rnb-soul, Hip Hop, R&b, Soul, R&b/soul
Hometown:
Atlanta, Georgia
---
Get the full experience with the Bandsintown app.